On the afternoon of September 28, 2021, the "Zero Carbon Era" Offshore Wind Power Forum And Petrel Platform Release Ceremony hosted by Shanghai Shanghai Electric Wind Power Group was held in Shantou, Guangdong Province. People from government agencies, industry associations, wind turbine manufactures, suppliers and colleges and universities were invited to participate in the forum to discuss the new opportunities and new ideas for China's offshore wind power development under the "carbon peak and neutrality" policy (carbon dioxide emissions will reach the peak in 2030 and strive to achieve carbon neutrality in 2060) .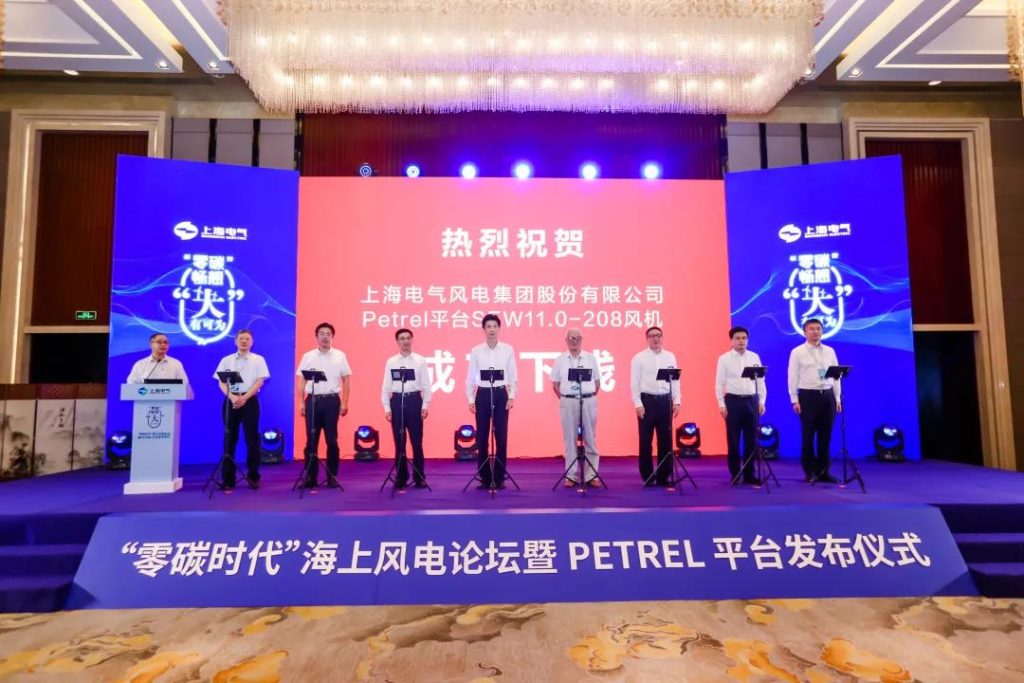 At the forum, Shanghai Shanghai Electric Wind Power released the company's latest model, Petrel platform SEW11.0-208. This model is a flagship offshore wind power product of Shanghai Shanghai Electric Wind Power and the largest direct drive offshore wind turbine in Asia with completely independent intellectual property rights. Its release marks a new breakthrough in China's independent innovation in the field of offshore wind power and officially enters the 10MW era!
Petrel (Chinese translation "Haiyan") is a platform independently developed by Shanghai Shanghai Electric Wind Power to cope with the changeable and complex marine environment such as high temperature, high humidity, high salt, typhoon and earthquake. SEW11.0-208 offshore wind turbine is the first product of this platform and it is also a highly economical direct drive platform product in response to the high wind speed sea area in the era of wind power parity under the "carbon peak and neutrality"goal, which can also work in ordinary sea area and typhoon sea area.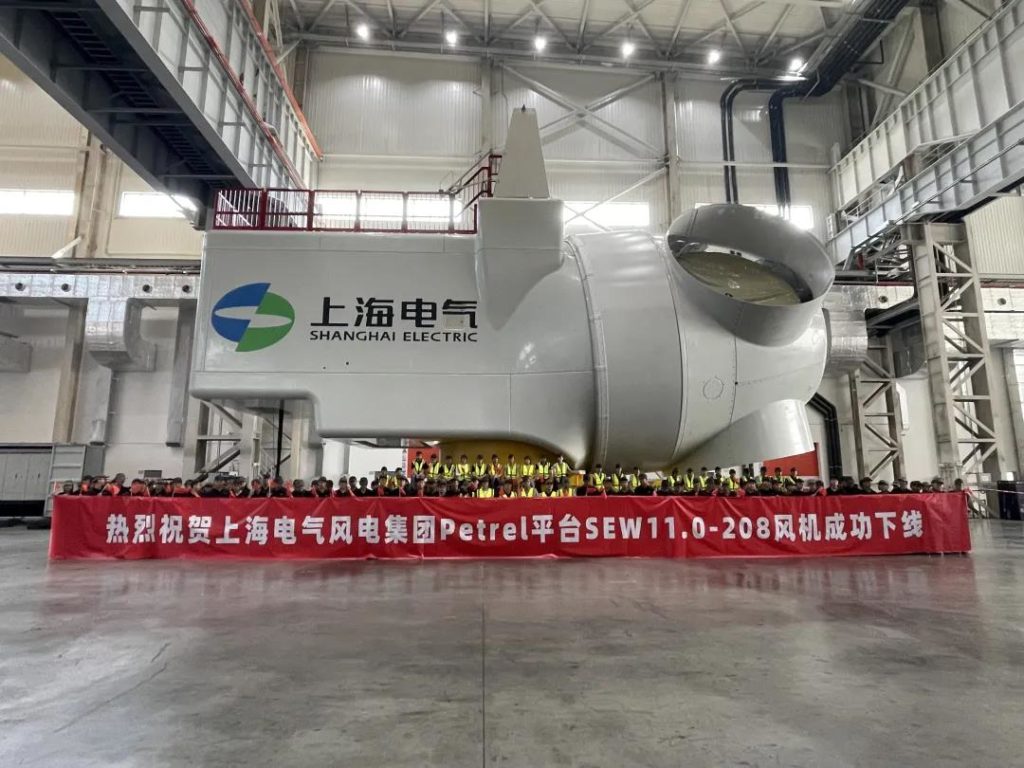 SEW11.0-208 offshore turbine adopts self-developed direct drive motor and electrical control system, bearing self cooling system and independent circuit cooling topology, which can significantly improve power generation efficiency while ensuring high synergy and low failure rate; innovative Generator + converter + transformer topology is used to challenge the ultimate availability with high fault-tolerant electrical system; full life cycle is adopted for digital design, production, operation and maintenance management, the latest generation LeapX control system of Shanghai Electric Wind Power is applied to reduce the operating load of the turbine unit and improve the operation stability of the unit; for blades, the world's leading blade aerodynamic design technology is used to produce the carbon fiber blade S102 with excellent performance.
Source: Shanghai Electric Wind Power
Edited and translated: Following The Wind