Dongfang Electric Released 13 MW Offshore Wind Turbine
On October 18, 2021, Dongfang Electric Wind Power Co., Ltd. (DEW) held a press conference
 of 13 MW offshore wind turbines at the CWP2021 in Beijing. China General Certification Center issued the design certification certificate to DEW.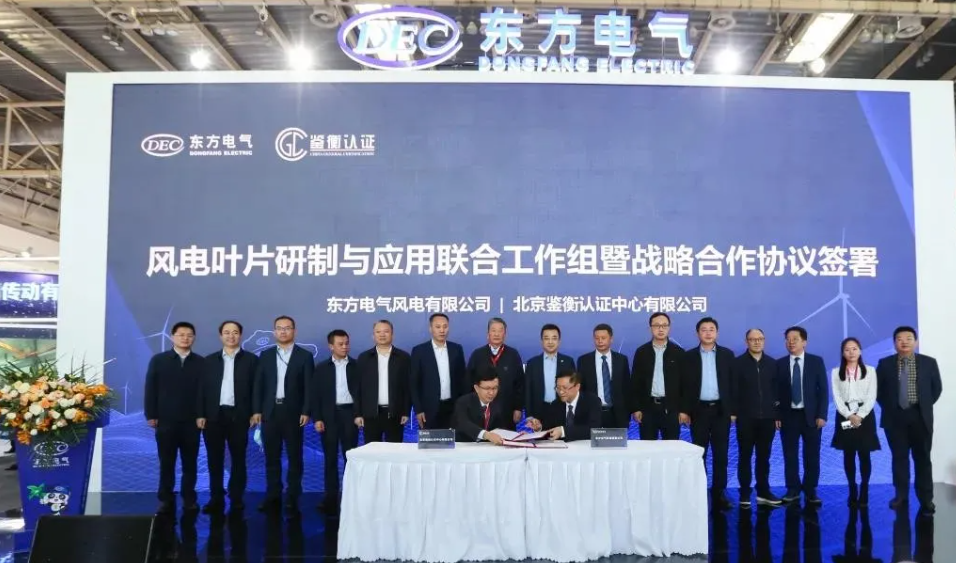 The 13 MW offshore wind turbine released this time is based on the 10 MW offshore direct drive platform developed by DEW, which has been put into operation in batches and has mature technology. It has completely independent intellectual property rights. It is a flagship product launched by DEW for Class I wind zones such as Fujian and Guangdong province. The unit capacity covers 12.5 MW/13 MW, the hub center height of the unit is 130 meters, the same height as the "London Eye", the rotor diameter is 211 meters, and the rotor sweeping area is 34,967㎡. Under the annual average wind speed of 10 m/s, A single unit can output 50 million kWh of clean electric energy every year, which can meet the normal household electricity consumption of 25,000 families of three in a year, reduce 15,250 tons of coal consumption and 38,018 tons of carbon dioxide emission.
At present, this wind turbine unit has been put into production and manufacturing, and the first unit will roll off the production offline at the end of 2021. It is a permanent magnet direct drive offshore wind turbine with the largest single unit capacity and rotor diameter in Asia.
The operation and application of 13 MW offshore wind turbine can greatly reduce the cost of foundation, sea acquisition, installation, submarine cable and later operation and maintenance, promote the reduction of the cost of offshore wind power, reduce the sea area of wind farms, improve the marine utilization rate, promote the high-quality development of offshore wind power, drive the upgrading of the whole wind power industry chain, and promote the development of large domestic hoisting equipment, installation, operation and maintenance, etc, promote the adjustment and transformation of China's energy structure and promote the realization of the grand goals of "carbon peak" and "carbon neutralization".
Source: Dongfang Electric
Edited and translated: Following The Wind