Goldwind Launches Innovative Wind Turbine Foundation
Tianrun New Energy, a wholly-owned subsidiary of Xinjiang Goldwind Technology Co., Ltd., together with Central Research Institute of Building and Construction Co.,Ltd, based on the demand of combining decentralized wind power development with regional economic development, constantly tries to develop new wind turbine foundation.
Based on the existing research results and the advantages and characteristics of various types of turbine foundations, they put forward innovative turbine foundation. By setting the transfer structure, the tower directly on the ground is raised and is transformed into four separate columns. The box transformer is placed on the transfer structure, which greatly reduces the floor area.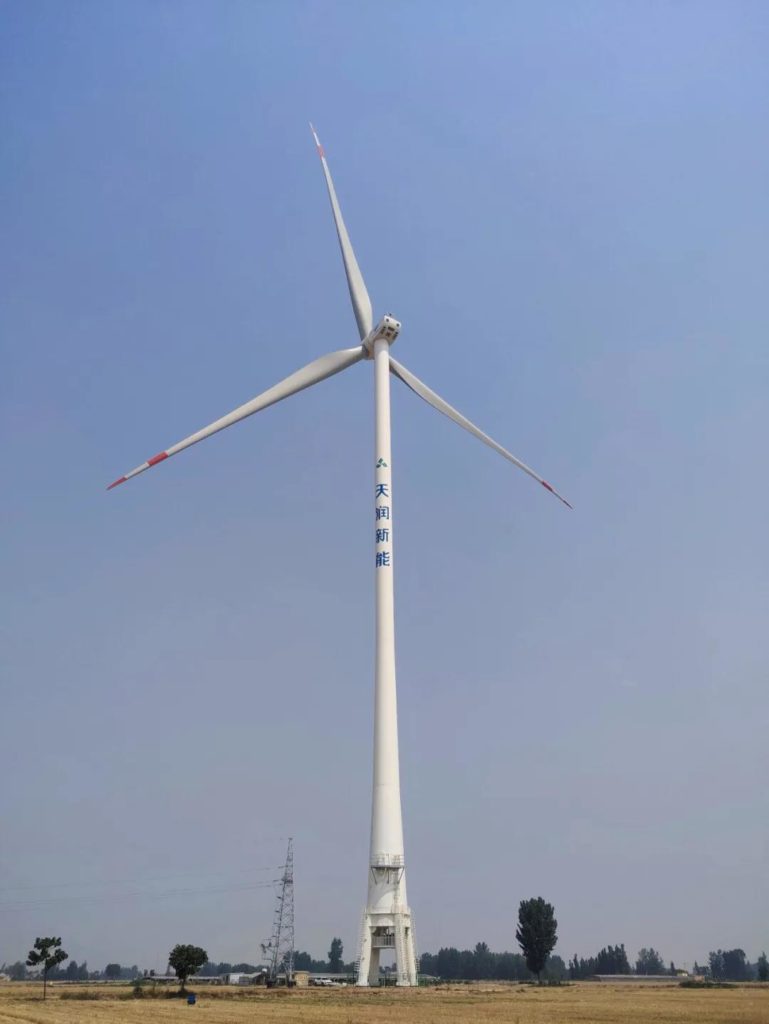 In addition to reducing the occupation of land resources, the foundation can also effectively use the lower space of the tower, such as using as cross country roads, greenhouses, farmland animal husbandry, warehousing and other scenes, which enriches the construction environment of the wind turbine, provides convenience for the surrounding farmland or other use need.
Compared with reinforced concrete structure, the construction period of steel structure is shorter and the cost is controllable, which can effectively improve the efficiency of the new decentralized wind turbine construction.
Tianrun New Energy has put one of this foundation into operation in Henan Puyang Dunqiu 140MW wind power project.
Source: Goldwind
Edited and translated: Following The Wind