On April 12, 2021, the first SR156 blade independently designed and developed by Luoyang Sunrui Wind Turbine Blade Co., Ltd. was successfully produced in Yancheng blade factory. Recently, the blade successfully completed the full-scale static test.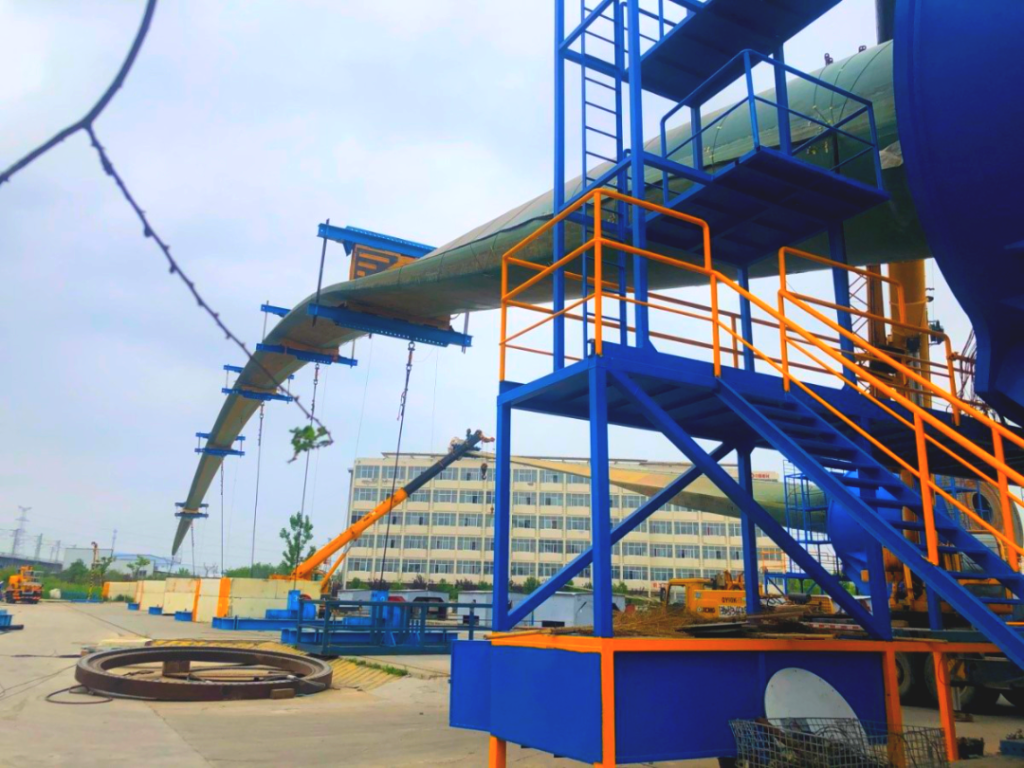 The blade length of this model is 76 meters and the rated power of the blade is 5.0MW-6.XMW.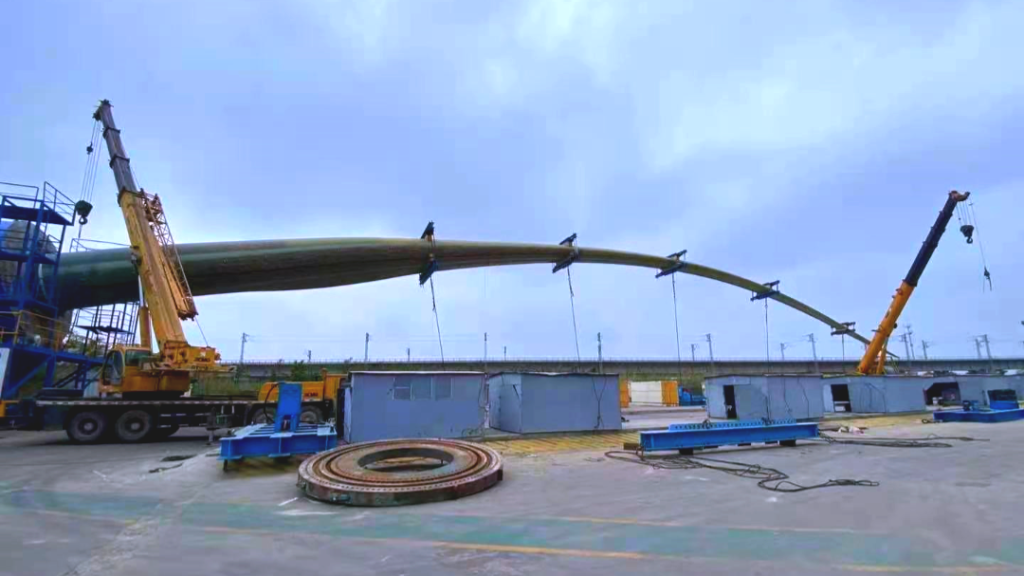 This blade model maximizes the integration of a variety of new structures, new technologies, new processes and new materials, adopts the latest technologies like integrated infusion of pultruded spar cap and shell, and the use of single spar web, which expands the brand-new infusion resin, mold bonding paste, core material and root connecting bolt system. The product has successfully passed the static test, verified a number of new technologies, enriched the raw material database, further consolidated the independent design ability of Sunrui, and laid a solid foundation for the development of Sunrui in the wind industry in the future.
Source: Sunrui Blade
Edited and translated: minds:connected