Key words: Aeolon, Haimen factory phase II, Rotor balde manufacture
Abstract: Aeolon Haimen rotor blade manufacturing phase II base starts construction on July 11, 2020.
Text:
On July 11, 2020, Aeolon Haimen phase II, located in the new area of Haimen port, Jiangsu Province starts construction. After the completion of the project, Aeolon Haimen will become the world's largest wind turbine blade production base.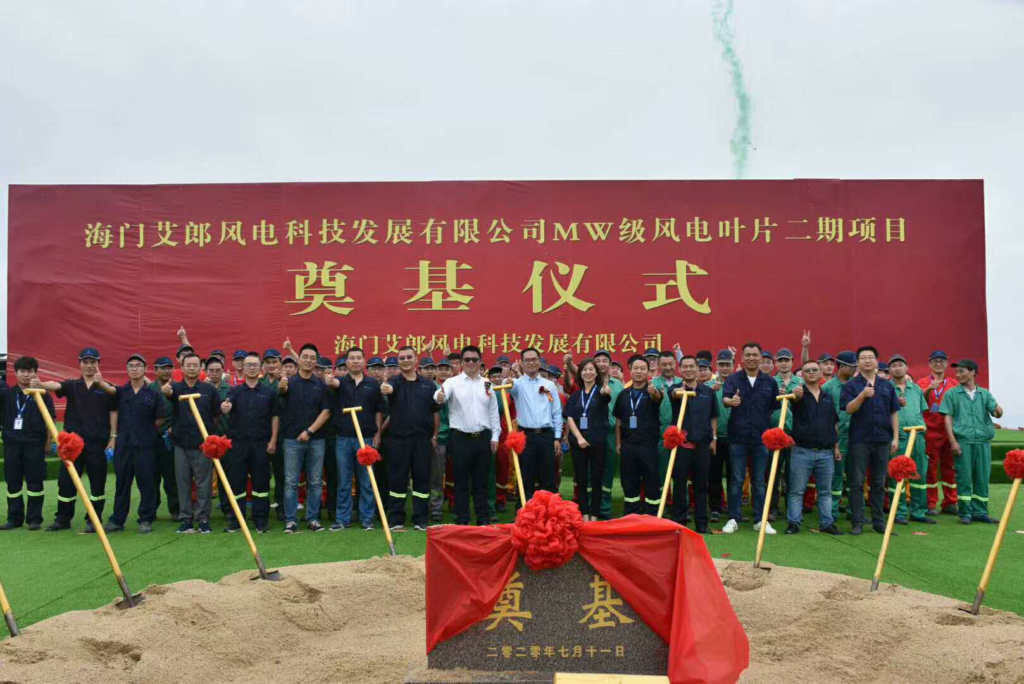 Aeolon wind power phase II project is an expansion project of Haimen Aeolon Wind Power Technology Development Co., Ltd., which is invested and constructed by Shanghai Aeolon Wind Energy Technology Development Co.,Ltd., the largest private enterprise of wind turbine blade manufacturer in China.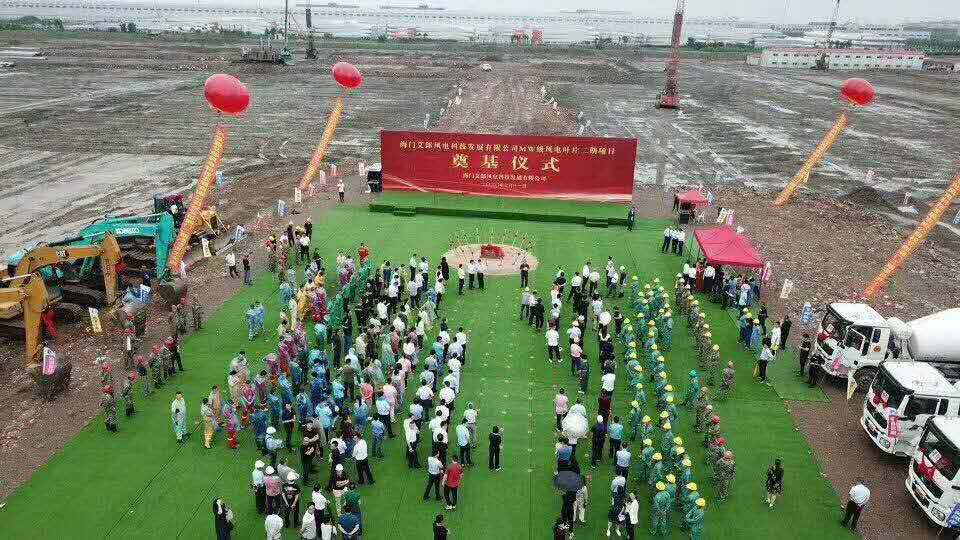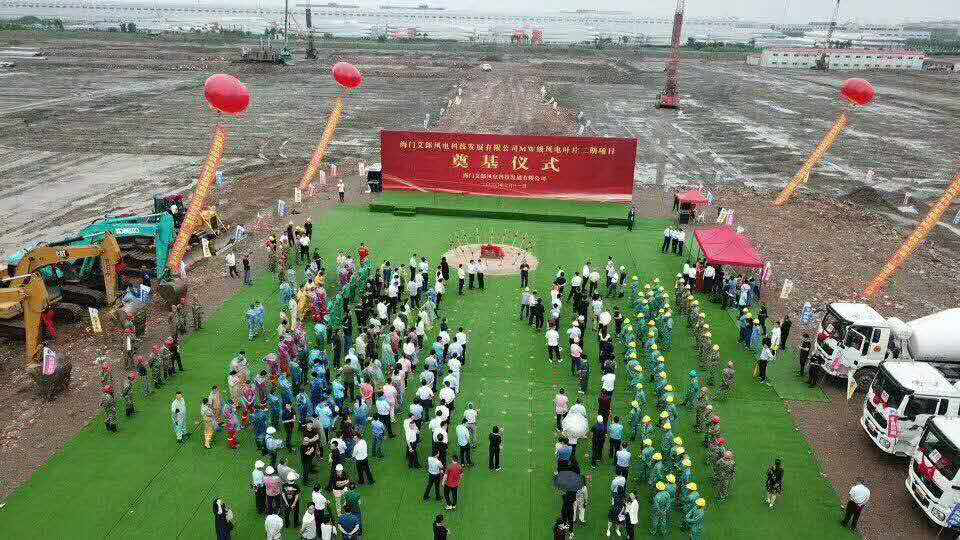 In July 2018, Shanghai Aeolon wind power signed a contract with Haimen port new area, planning to invest 2.02 billion RMB to build a new wind turbine blade production base for large turbines on 383,333㎡(575mu) of land, which is the sixth production base established by Aeolon in China. In March 2019, Aeolon Haimen phase I started trial production. As of March 2020, about 600 sets of wind turbine blades of various types were produced here.
The blades produced by Aeolon Haimen phase I are mainly exported to overseas countries. At present, there are mainly 5 models of blades. Another three models will be produced here in 2020.
Aeolon Haimen phase I has a total investment of 3 billion RMB and covers a total area of 365,333㎡(548 mu). The construction of phase II includes 3 production workshops, 1 R & D test center and supporting facilities such as warehouse, storage yard, production and living. Workshop No.1 is planned to be ready for trial production in January 2021, and the overall phase II project will be completed in May 2021. After the completion of the second phase project, Haimen Aeolon will realize annual taxable sales of 10 billion RMB and tax of 500 million RMB.
Note:1 mu=666.6666667 ㎡
Source: 海门之窗
Translated and edited by:minds:connected