On November 19, 2021, the pure glass fiber offshore wind blade 94A1 independently developed, designed and manufactured by Mingyang Smart Energy passed the full-scale static test at one time, becoming the longest pure glass fiber blade in the world.
94A1 blade is suitable for super class I wind area, can withstand instantaneous wind speed of 70m/s, and has excellent anti Typhoon capability. It will be applied to Mingyang MySE8.X platform.
94A1 blade adopts new design and new materials, and has many innovations in structure. It aims to achieve low cost, high power generation and high reliability through technological innovation. In terms of materials, the blade spar cap adopts the new high modulus glass fiber pultrusion material, which breaks through the technical difficulties of insufficient stiffness and heavy weight faced by the traditional pouring glass fiber blade design. At the same time, the innovative combination of single and double spar webs reduces the difficulty of blade manufacturing and greatly reduces the load and cost of each component of the whole turbine unit.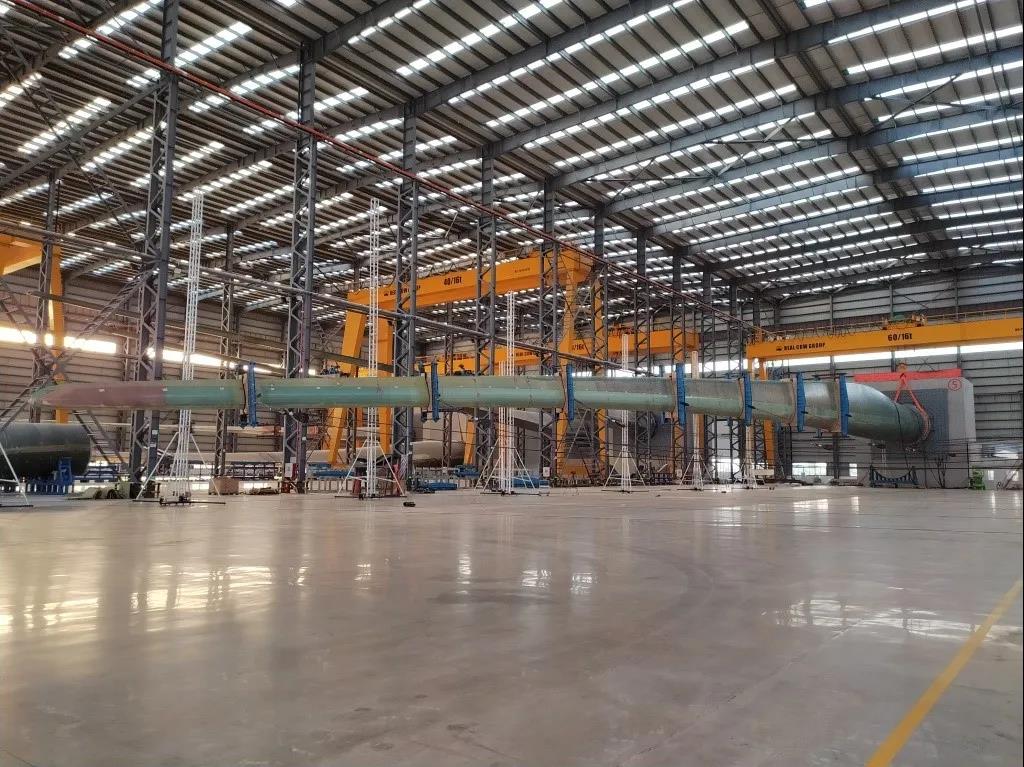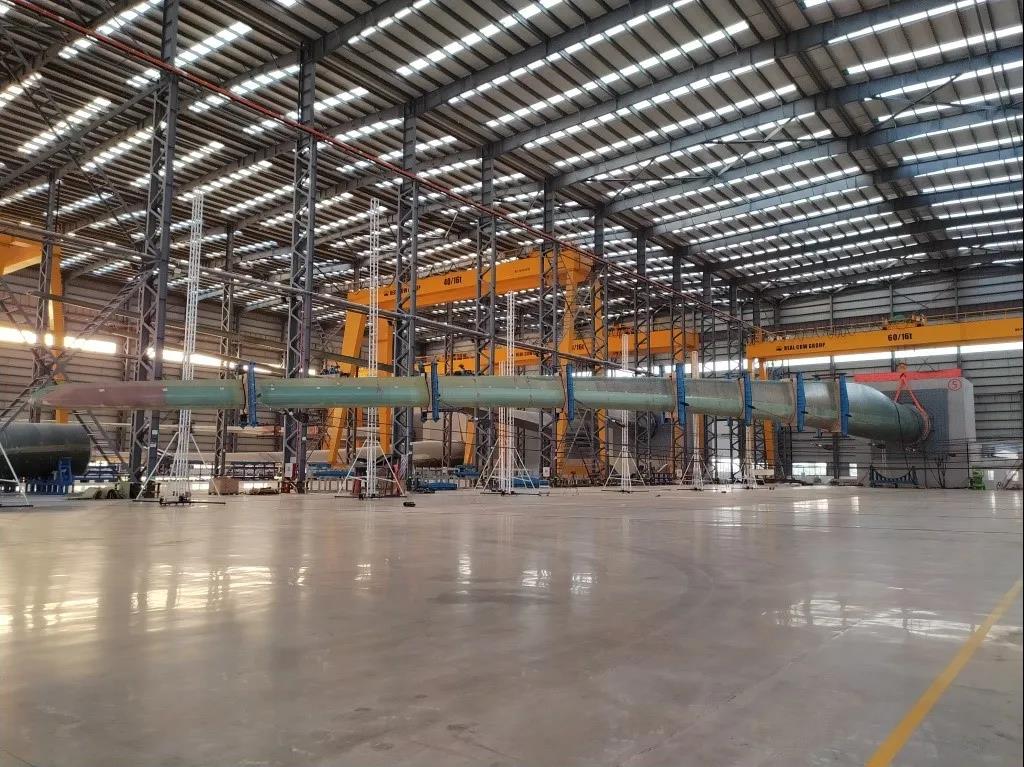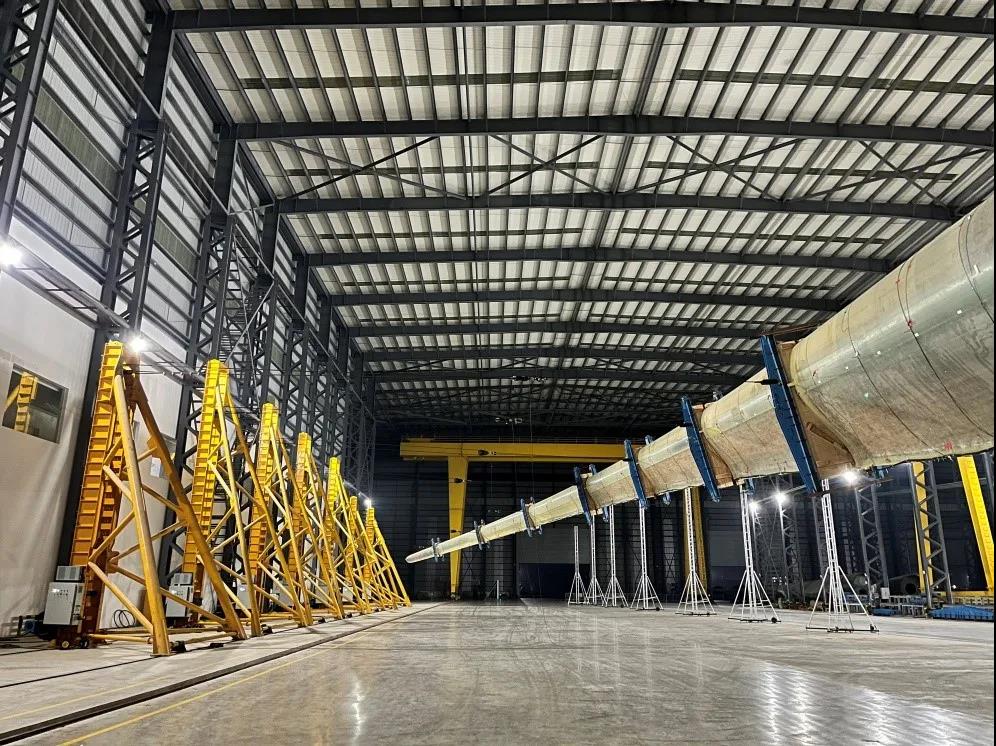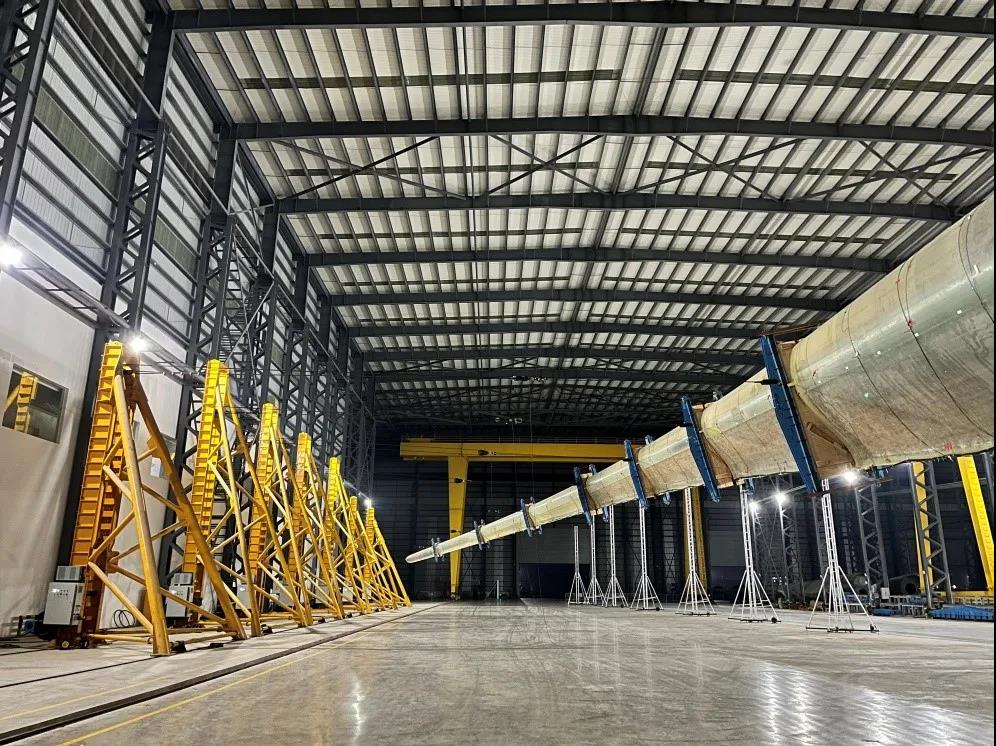 In terms of structure, 94A1 blade adopts Mingyang's advanced airfoil family to ensure high efficiency of blade power generation. The independently developed aerodynamic kit is added to the blade to make the lift drag ratio of the airfoil higher and the trailing edge effect smaller, so as to improve the aerodynamic efficiency of the airfoil. Through the blade design platform independently developed by Mingyang, with blade weight and blade dynamic CP as key indicators and blade aeroelastic stability as strong constraints, automatic optimization is carried out, and the spar cap, trailing edge spar cap, reinforcement layer and core material layer are reasonably distributed, so as to ensure the safety of blade structure and efficient application of raw materials and minimize the blade cost. These provide strong guarantee for the reliable operation of the wind turbine unit in the whole life cycle.
Source: Mingyang Smart Energy
Edited and translated: Following The Wind