On November 5, 2021, the National Energy Group United Power Technology Co., Ltd. (hereinafter referred to as "United Power") and Siemens Gamesa Renewable Energy (hereinafter referred to as "Siemens Gamesa") signed a memorandum of understanding on cooperation at the Fourth China International Import Expo. Liu Guoyue, director, general manager and deputy party secretary of national energy group, and Yao Zhenguo, global senior vice president of Siemens energy and head of Greater China, attended the signing ceremony and exchanged views on deepening cooperation. Zhang Guangjun, party secretary and chairman of United Power, and Wu Qinghua, general manager of Siemens Gamesa offshore wind power China signed a memorandum of understanding on behalf of both sides.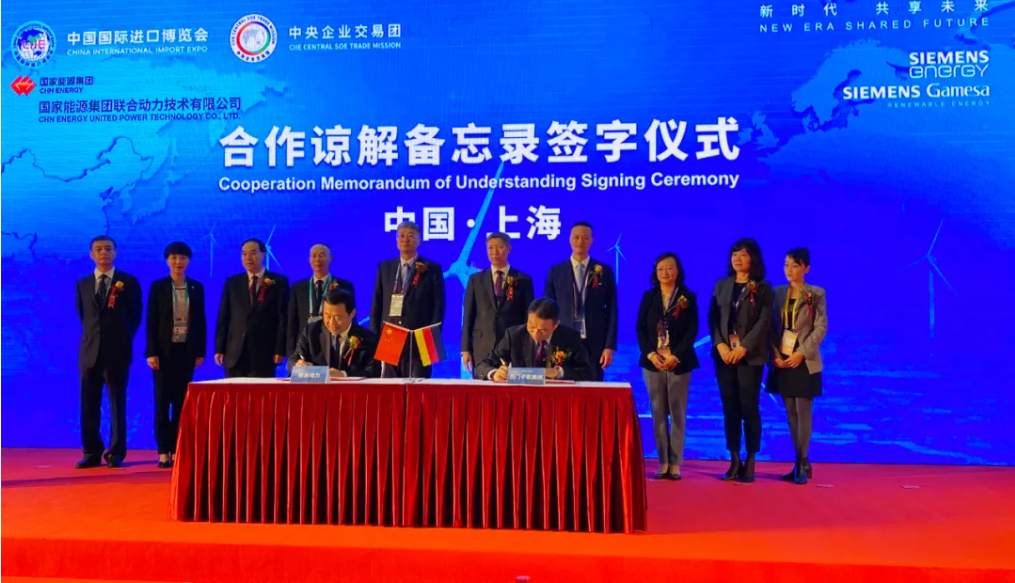 According to the agreement, United Power will introduce Siemens Gamesa 11 MW direct drive offshore wind power generation technology, and produce and apply Siemens Gamesa's latest generation of high-power models that have been put into operation of its direct drive technology platform in Chinese mainland.
In the agreement, the two sides also planned to carry out further cooperation according to China's offshore conditions and market development trend. The signing of the memorandum of understanding marks that the two sides will carry out in-depth cooperation in the fields of offshore wind power frontier technology transfer and offshore wind power resource development, so as to realize resource sharing and common development.
Source: United Power
Edited and translate: Following The Wind