Recently, SANY has launched three turbine models: SI-1713.85/4.0, SI-1753.85/4.0and SI-183/4.55 for the low wind speed market. These three models are the new generation of low wind speed models with great cost and performance advantages for low wind speed areas after SANY launched SI-1643.3/3.6 and SI-1683.3/3.6 low wind speed models.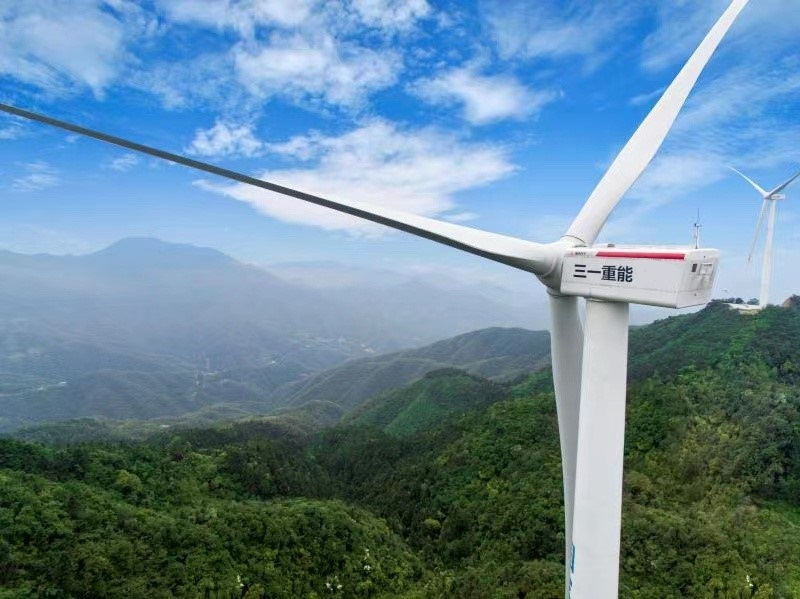 SANY SI-1713.85/4.0, SI-1753.85/4.0 and SI-1834.55 all adopt super large rotor diameter design scheme, with blade length of 84m, 86m and 90m respectively, and capacity class of 3.85MW, 4.0MW and 4.55MW, which can not only absorb wind energy more effectively, improve power generation capacity, but also reduce the number of wind turbines and the overall cost of wind farm.
In view of the development trend of large-scale onshore wind turbines, SANY aims at the low wind speed wind power market, further increases the rotor diameter and tower height, and carries out customized design of wind turbines for different low wind speed markets, so as to meet the development needs of wind power projects in low wind speed regions of China.
In the future, SANY will carry out continuous research on the low wind speed market, further improve the overall performance of wind turbines, and lead the development direction of domestic low wind speed wind power units.
Source: SANY
Edited and translated: minds:connected