On September 8, 2021, Xining large scale carbon fiber base of China Building Materials Group was officially put into operation in Xining Economic and Technological Development Zone, Qinghai Province, which is also China's first above 10,000 ton carbon fiber production base.
The construction of China Building Materials Xining 10,000 ton carbon fiber base has been started since May 2019, and its technology and scale are in the leading position in China. It covers a total area of around 533,328㎡, with a total investment of 5 billion RM and a total production capacity of 25,000 tons. Among them, the investment of phase I is 2.058 billion RMB and the production capacity is 11,000 tons. At present, it meets all the conditions for full production and operation.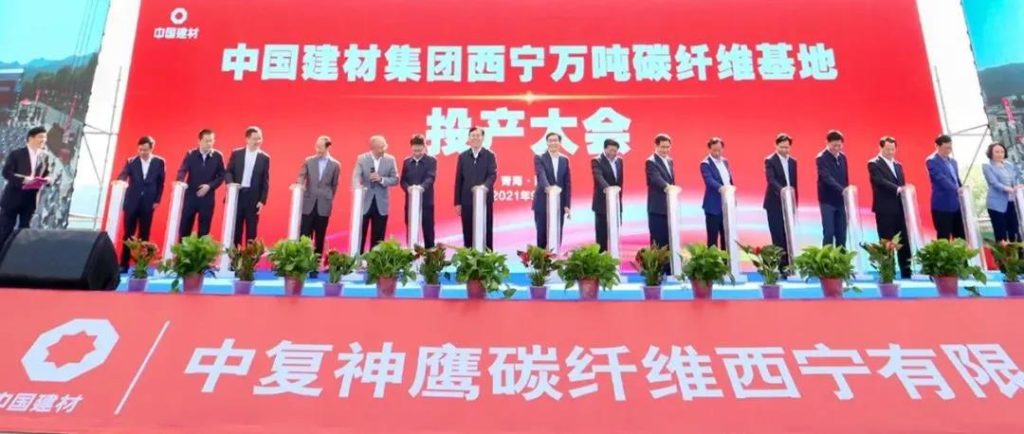 For the first time, Xining project has realized the independent control of the design and high-end complete set of technology of high-performance carbon fiber production line with an annual output of 3,000 tons per production line, and has completely independent intellectual property rights. The project has conquered the stable mass production technology of high-level carbon fiber and is one of the large-scale production bases of high-level carbon fiber in China. Its products are mainly used in the fields of large aircraft fuselage, aerospace, wind power equipment, photovoltaic equipment and so on.
Source: China Chemical Daily, Development & Research Center of Jilin Provincial Government
Edited and translated: Following The Wind