On June 6, 2021, the installation of Zhegu distributed wind power project in Cuomei County, Tibet, the world's highest altitude wind farm, was completed. The project is install with 2.X-131 permanent magnet direct drive wind turbine developed by Dongfang Electric Wind Power Co., Ltd. (DEW), with an altitude of 5,060 meters above sea level and an altitude of 5,150 meters above sea level in the hub center of the wing turbine unit. It is the highest installed wind turbine in the world at present, which indicates that DEW has the capability of independent research, development, manufacturing and installation of ultra-high altitude wind turbine, realizing the historic leap of challenging the depopulated zone of wind power above 5,000 meters.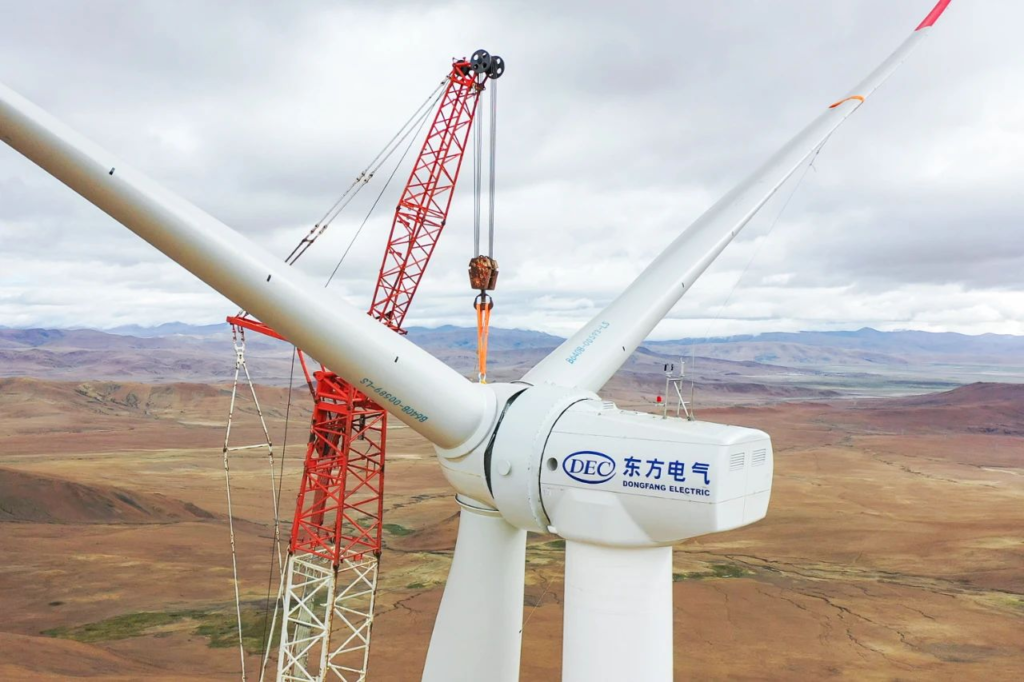 DEW has completely independent intellectual property rights of 2.X-131 wind turbine , with adjustable unit capacity of 2.0-2.5MW and rotor diameter of 131m. It is suitable for the ultra-high altitude area of 5,500m and below. It adopts direct drive permanent magnet and full power converter technology route, with small fatigue load, high reliability, high power generation efficiency, strong adaptability to power grid, high net power on grid and low maintenance cost.
In view of the factors such as the decrease of air pressure and air density, the high daily temperature difference, the corresponding reduction of air absolute humidity and the high thunderstorm in the ultra-high altitude area, DEW 2.X-131 wind turbine unit has applied a number of innovative technologies, including the self-developed "wind energy intelligent selection" digital platform, DEW intelligent energy operation and maintenance system, integrated transportation and installation technology, etc, which comprehensively reduce the cost of power consumption in the whole life cycle of the project.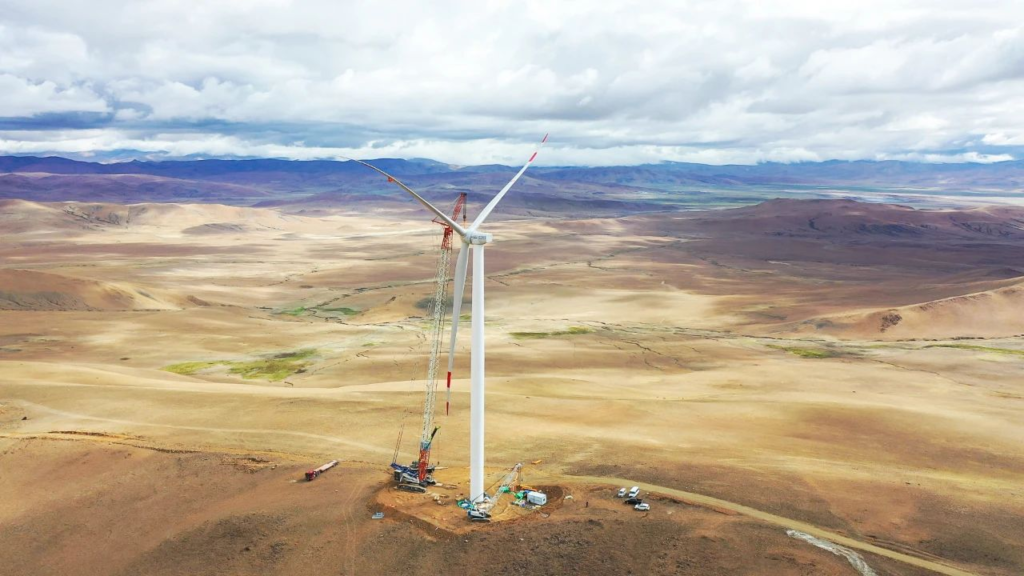 The mature and reliable electrical main circuit topology is adopted, and the insulation structure, temperature rise, withstand voltage, etc. are customized and fully verified by environmental adaptability test.
Equipped with self-developed electronic control system based on HIL-STS in the loop co-simulation, the reliability indexes such as mean time between failures (MTBF) of the unit are greatly improved.
In order to improve the power generation efficiency and aerodynamic performance under ultra-low air density, airfoil optimization technology based on Reynolds number and aerodynamic power enhancement technology are adopted.
The turbine lightning protection dynamic simulation technology, integrated cooling technology and integrated automatic lubrication technology are adopted to improve the stability of the unit.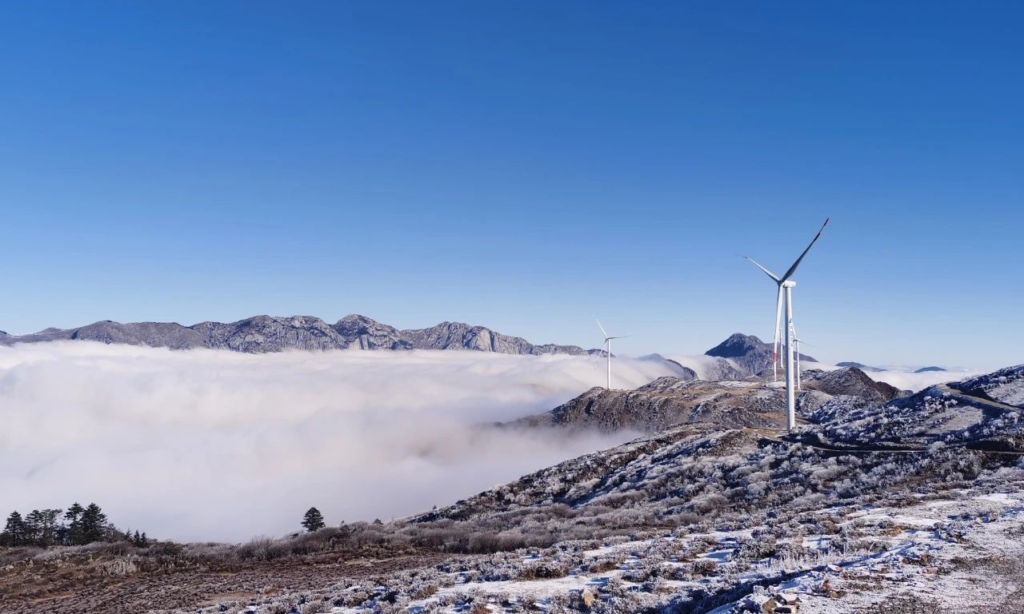 The unit can also be equipped with iPACOM wind power intelligent system based on edge computing, intelligent algorithm and other advanced technologies to provide core services of intelligent management for the whole life cycle of the unit.
For many years, relying on the geographical advantages of southwest China, DEW has carried out in-depth research on the climate and geographical characteristics of Plateau and mountain areas, formulated targeted system solutions, and formed effective plateau and mountain wind power system solutions through continuous improvement and iterative optimization. Up to now, more than 3,000 typhoons have been operating stably and efficiently in the highland mountains with an altitude of 2,000-5,000 meters.
Source: DEW
Edited and translated: Following The Wind