On May 16, 2021, China Jushi intelligent manufacturing base successfully ignited its 150,000t glass fiber production line. Mr. Zhang Yuqiang, Secretary and President of China Jushi Party Committee, Chairman and CEO of Jushi Group, Mr. Zhou Linlin, Deputy Secretary of the Party Committee and Secretary of the Commission for Discipline Inspection, Mr. Yang Guoming, Mr. Cao Guorong and Mr. Ding Chengche, members and Vice Presidents of the Party Committee, attended the ignition ceremony.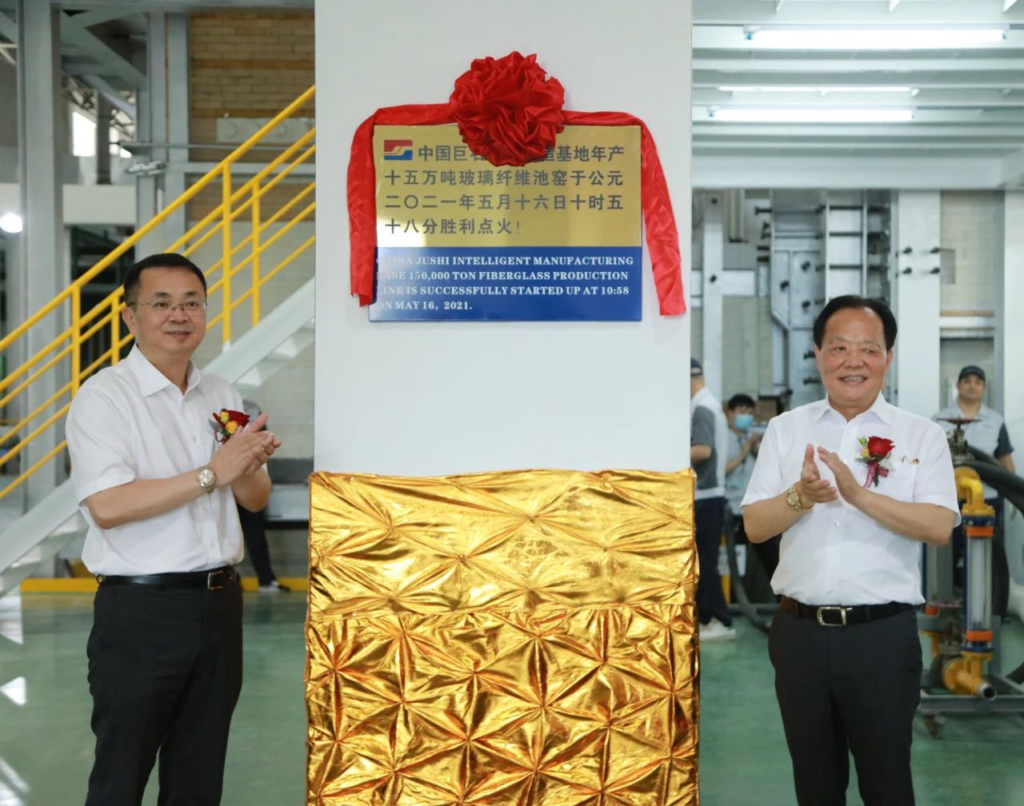 Yang Guoming said in his speech that in the process of design and construction, the new production line fully absorbed and optimized the achievements and experience of the first two intelligent manufacturing production lines which are in operation now, and equipped with "top-advanced" technologies and equipment representing the most advanced level of the industry.
After the new production line is completed and put into operation, it will further provide a solid guarantee for the company to seize market opportunities and further prepare for future industry competition. At the same time, it will also set a new benchmark and model for glass fiber yarn intelligent manufacturing production line, and it is of great significance and contribution to promote the integration of Jushi into the new development pattern and into the new development stage.
Source: Jushi
Edited and translated: minds:connected