Recently, the 9MW class high-speed permanent magnet synchronous wind turbine independently developed by China Shipbuilding Heavy Industry Motor Technology Co., Ltd., a subsidiary of China Shipbuilding Group (CSIC), was officially put off the production line.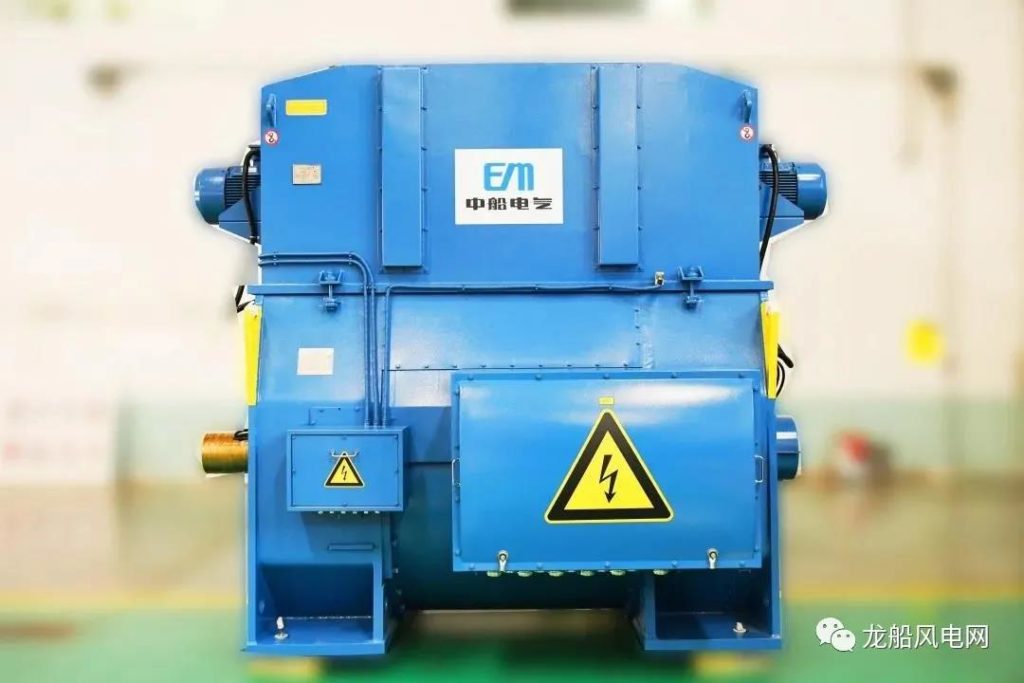 With completely independent intellectual property rights, 9MW wind turbine is the largest high-speed permanent magnet wind turbine in the industry at present. It is also the latest generation product optimized and iterated under the technical route. It has the advantages of high-capacity offshore power generation demand and high-efficiency and reliable performance. The first set of facility will be equipped with China offshore wind power project of CCIS.
The 9MW wind turbine makes full use of the high reliability characteristics of permanent magnet motor, adopts independent double winding design and H-class insulation system, has excellent system adaptability, and adopts high bearing group structure and forced lubrication mode to ensure the service life of bearing.
Source: www.Lwind.cn
Edited and translated: minds:connected