Keywords:wind turbine, after-sales service, post market
Text:
According to the industry static, more than 33000 units will be decommissioned in China from 2020 to 2030. How to deal with this big number of turbines?
In recent years, China's wind power industry develops on a high speed and nowadays already leads the world both in installed capacity and in technology. The high installed power capacity bring the after sales service of wind turbine a spring. The "post market" attracts more and more attention. It is reported that in 2019, there are more than 1,500 wind power related operation and maintenance companies in Chinese market. Among them, most are doing the daily inspection and repair work, some are focus on performance improvement, and some are planning and trying to develop the solution to deal with the coming out of service turbines. For the normal daily maintenance service, the industry has developed certain rules and solutions, while for the decommissioned turbines, the industry is still lacking of policy support, system support and technical reserves.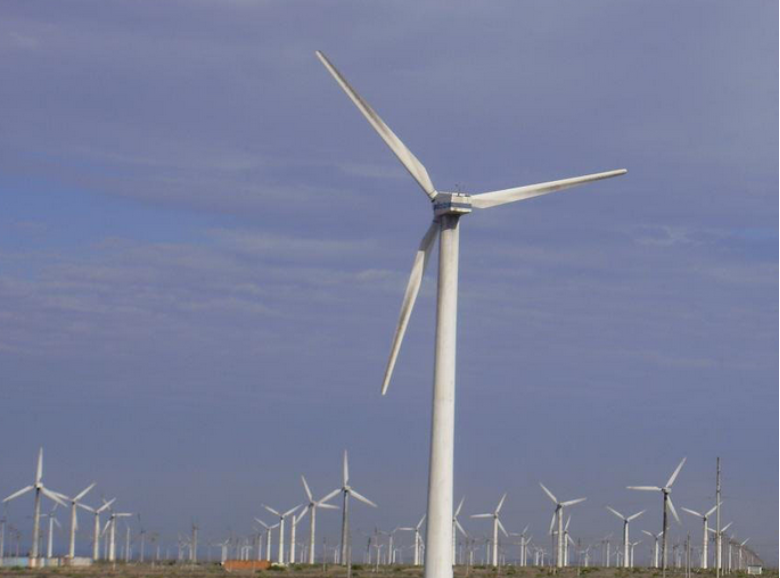 According to the calculation of 20-year design life, the first batch of wind turbines put into operation in China have gradually walked to the end of life, and a few projects are facing this problem now. The data show that more than 10 million kW wind turbines in China will approach or reach the design life in 2025, and will show a trend of increasing year by year thereafter. The industry calls for early guidance from the policy and product layout.
It is reported that many Chinese enterprises have made efficient attempts to the post market technological transformation of existing wind power projects. As early as 2013, Haizhuang successfully carried out localization transformation on GE turbines of a wind farm in Inner Mongolia, increasing the average annual availability of wind turbines from less than 60% to 98%. At present, Haizhuang has carried out in-depth transformation on several wind farms. The first technical transformation project of Goldwind, a wind farm in Liaoning Province, took only 39 days from the determination of the scheme to the realization of grid connected power generation, and the power generation was expected to increase by more than 60% compared with that before the technical transformation. Mingyang group has carried out the technical transformation for the old 600 kW-1.3 MW turbines in operation, which can increase the power generation by up to 200%. Windey comprehensively upgraded a 100 MW project in Shouguang, Shandong Province, the turbines have been in operation for five years with the failure rate reduced by 30% and the power generation increased by 10%.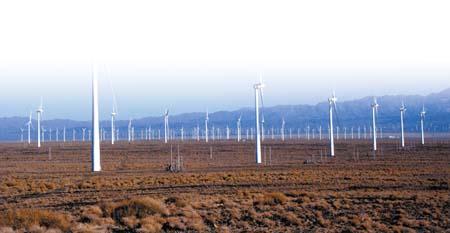 In addition to technical transformation, wind turbine enterprises also take advantage of the business advantages of the whole wind power industry chain to enter the world wind power post market. By establishing strategic cooperation with the five major domestic power groups and local power institutions, Mingyang shares its experience and achievements in carbon neutrality, energy internet, green development and scientific and technological innovation with the industry. With the advantages of the group, China Haizhuang has built a complete wind power industry chain, solidified its engineering design experience through intelligent and digital means, and has mature project management ability, operation and maintenance service and the ability to provide spare parts. It can provide mature, efficient and reliable evaluation scheme and technical transformation scheme for the transformation of old wind farms.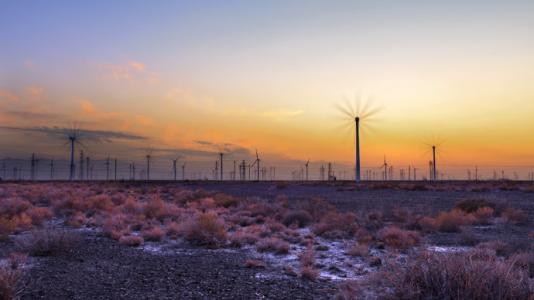 Mr. Wugang, chairman of Goldwind, said that replacing low-power units with high-power units could rapidly improve the land resource utilization efficiency of the original wind farm. In addition, we should study and establish a mechanism to promote the recycling of old wind turbines as soon as possible, and support policy guidance, encourage equipment manufacturing enterprises to improve the recycling system, and cultivate a complete industrial chain of wind turbine equipment manufacturing, use, recycling and reuse.
Source: 中国能源报
Edited and translated: minds:connected