On May 6, 2021, South Korea announced its plan to invest 36 trillion KRW (32.1 billion US dollars / 26.6 billion euros) to build the world's largest offshore floating wind farm.
The facilities will be built near the coast of Ulsan City in 2030, with a total installed capacity of 6GW. President Moon Jae-in said that investment will come from public and private enterprises, and the project will create about 210 thousand jobs.
According to the president, the Ulsan sea area is the best place to carry out these projects, because its continental shelf is very wide and its depth is 100-200 meters. The plan is also said to benefit from strong winds of more than 8m/s in the region, as well as transmission lines and distribution networks connecting nearby power plants.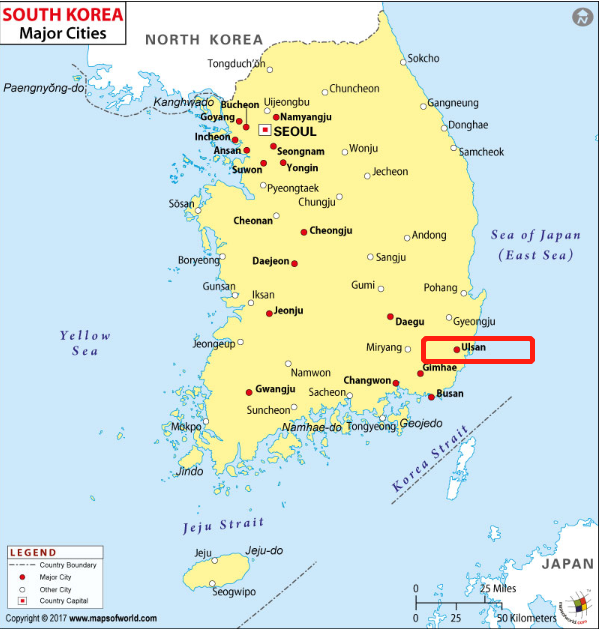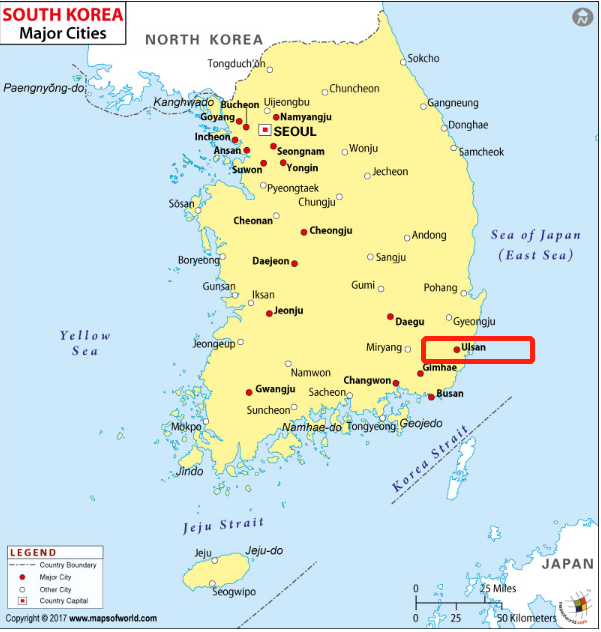 The government expects that listed companies such as Korea National Petroleum Corporation and Korea East West Electric Power Co., Ltd., as well as private enterprises such as Equinor ASA(NYSE:EQNR), Green Investment Group(GIG) and Total SA(EPA:FP) of France, Copenhagen Infrastructure Partner (CIP), KFwind Group, and joint venture between Shell and CoensHexicon Co. Ltd. will participate in the construction and operation of the floating wind energy project.
The 6Gw wind power facility will be enough to power 5.76 million households. The president Woon also pointed out that part of its output could be used to produce green hydrogen.
Source: china-nengyuan.com
Edited and translated: minds:connected