Keywords: Guangdong, Offshore wind power
Text:
On April 2, 2021, Zhuhai Jinwan offshore wind farm, the first large capacity offshore wind farm project in Guangdong-Hong Kong-Macao Greater Bay Area, is on grid and ready for power generation.
The total investment of Jinwan offshore wind farm is about 5.3 billion RMB, with a total installed capacity of 300 MW. A total of 55 domestic anti typhoon offshore wind turbines with a unit capacity of 5.5 MW are installed, and an onshore centralized control center and an offshore booster station are built.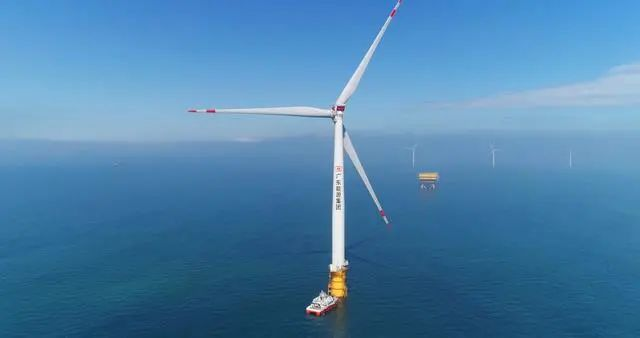 In Guangdong's "14th Five Year Plan" , an action plan to achieve the peak of carbon emissions is formulated and implemented to promote the first peak of carbon emissions. The development of clean energy such as wind energy and photovoltaic is an important means to achieve carbon peak. Guangdong has a long coastline and large wind power reserves. At present, the installed capacity of offshore wind power under construction is about 6.9 million kilowatts.
Source:Xinhua News Agency
Edited and translated: minds:connected