Keywords:Shanghai Electric, Xi'an R&D Center
Text:
On March 24, 2021, the signing ceremony of strategic cooperation between Shanghai Electric Wind Power Group and Xi'an High Tech Zone Management Committee and the opening ceremony of Shanghai Electric Xi'an R & D Center of Wind Power Group were held in Xi'an.
Kang Pengju, chief digital officer and general technical manager of Shanghai Electric said that as a leading enterprise in China's equipment manufacturing industry, Shanghai Electric focuses on three major fields of energy equipment, industrial equipment and integrated services, and is committed to providing global customers with green, environmental, intelligent and interconnected technology integration and system solutions. In the new energy industry sector, Shanghai Electric combines digital wind turbine with Internet of things, big data, cloud computing and 5G technology to continuously build a more intelligent comprehensive energy network, build an advanced service system with intelligence and digitization, and create value for customers in an all-round way. The newly established Xi'an R & D center will become the largest remote R & D center of wind power group and an important part of the group's global R & D system.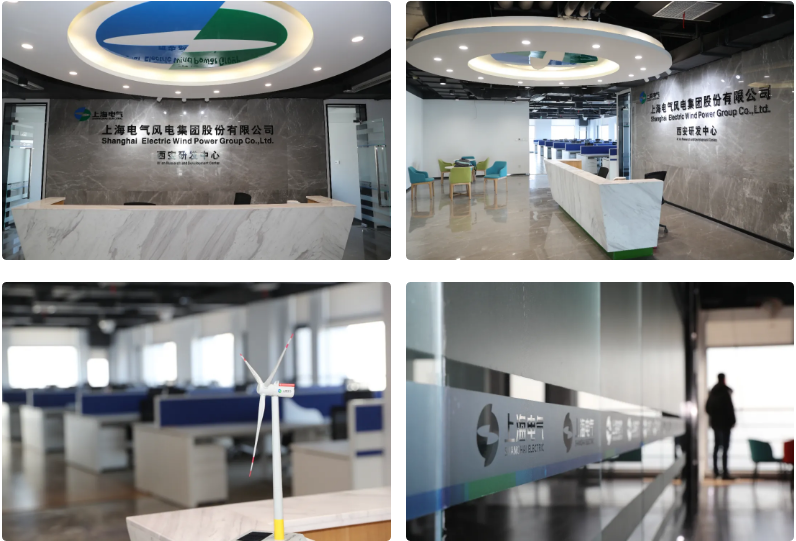 Xi'an R & D center is the sixth R & D center established by Shanghai Electric in the world after Beijing, Hangzhou, Shantou, Dalian and Aarhus, Denmark. As a key R & D platform of Shanghai Electric in Northwest China, Xi'an R & D center will carry out R & D of large-scale wind power equipment, integrating digitization and control, application engineering, electrical, mechanical, system, support structure, process and testing.
Source: Shanghai Electric
Edited and translated: minds:connected