Key words: Carbon fiber blade; 90meter; Sinoma
Abstract: On September 11, in the fourth factory of Sinoma Funing, the first 90 meter carbon blade was out of the mould and sent for post-processing.
Text:
Recently Sinoma Funing has started the batch production of this blade.This n is the longest carbon fiber blade which has be in batch production in China.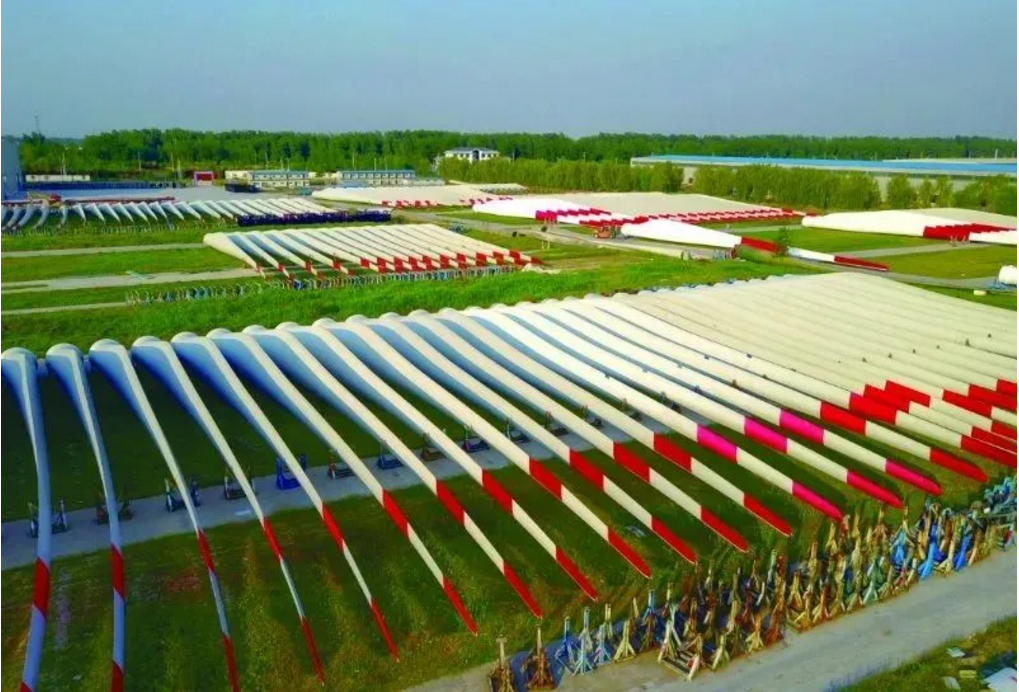 "Compared with the glass fiber blades of the same specification by the traditional process, the advantages of the new carbon fiber blades are more obvious." Engineer Zhang Yifei explained, "if the blade is too heavy, the wind energy capture will be reduced, and the bearing capacity of the tower will be greatly increased. With the addition of carbon fiber manufacturing process, the weight of single blade is reduced by 10%, the stiffness is enhanced and the safety factor is higher. In the later stage, with the application of automatic heating, infusion system and automatic grinding technology, the blade manufacturing efficiency will be reduced to 48 hours. "
"At present, all 12 production lines of the fourth factory have been put into operation, providing employment of more than 1000 people. It is estimated that 2000 sets of annual production capacity will be achieved after the full capacity of 2021, with an annual output value of 2 billion yuan and a tax revenue of more than 85 million yuan. The 100 meter blade has been designed and is expected to be put into trial production in 2021, which can meet the industrial demand of 120 meter class super large offshore wind turbine blades in the future." Wang Wei.
Source:盐阜大众报
Edited and translated by:minds:connected