Keywords: Goldwind Tianrun, Anchor
Text:
On March 24, 2021, Beijing Tianrun New Energy Investment Co., Ltd. announced the bid winning candidates for centralized procurement of anchor bolt components for wind turbine foundation in 2021. Jiangsu Zhongcheng Fastening Technology Development Co., Ltd., Jiangsu Ruida New Energy Technology Co., Ltd. and Jiangsu Jinhai New Energy Technology Co., Ltd. are the bid winning candidates for package 1, 2 and 3, with the bid price of 9200 RMB, 9200 RMB and 9500 RMB / ton respectively.
Package Division:
Package 1: North China area: Northeast, Inner Mongolia, Hebei, Tianjin, etc., a total of 65 sets
Package 2: Henan area, a total of 67 sets
Package 3: Qinghai and Guangxi, 30 sets in total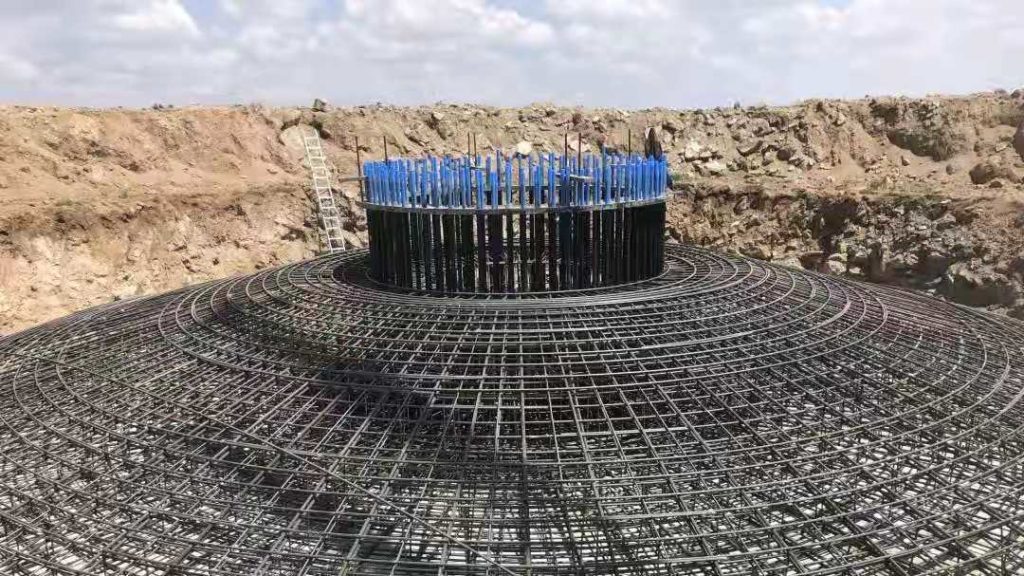 Brief tender content/requirement:
The bidder shall be responsible for the manufacture, transportation, on-site construction guidance (including but not limited to anchor bolt installation, tensioning, fastening, acceptance, inspection, maintenance and anchor bolt anti-corrosion) of prestressed anchor bolt assemblies (including anchor bolt, upper anchor plate, lower anchor plate, fastener and sleeve, etc.) for the construction of wind turbine foundation.
The bidder shall complete the design of anchor bolt assembly and prestress scheme according to the design drawing of turbine foundation and relevant technical requirements, and submit it to the turbine foundation design company and Goldwind Technology Co., Ltd. for design interface audit.
(3) The bidder shall provide a complete set of hydraulic tensioners and other accessories, and the quantity shall meet the requirements of construction and hoisting schedule.
(4) The bidder shall provide at least two technical training services after the project is put into operation according to the requirements of the bid inviting party, which shall at least include the calibration, use and maintenance of the tensioning device.
Source: www.bidcenter.com
Edited and translated: minds:connected
Statement: Some content (pictures, articles, and etc.) on our website is translated or reproduced from the public information on the Internet, which does not represent our opinion. The copyright belongs to the original author. if there is any infringement to your interests or rights, please contact us, we will delete the content immediately.
E-mail: crystal@minds-connected.com