Keywords: Chinese Wind Market; Installation Capacity; Turbine Manufactures
Text:
On March 3, 2020, Bloomberg Finance released the ranking of newly installed capacity of Chinese wind turbine manufacturers in 2020.
In 2020, the newly installed capacity of China's wind power reached 57.8GW, doubling on the basis of 2019. Onshore wind power increased by 53.8GW, with a year-on-year growth of 105%; offshore wind power increased by 4GW, with a year-on-year growth of 47%.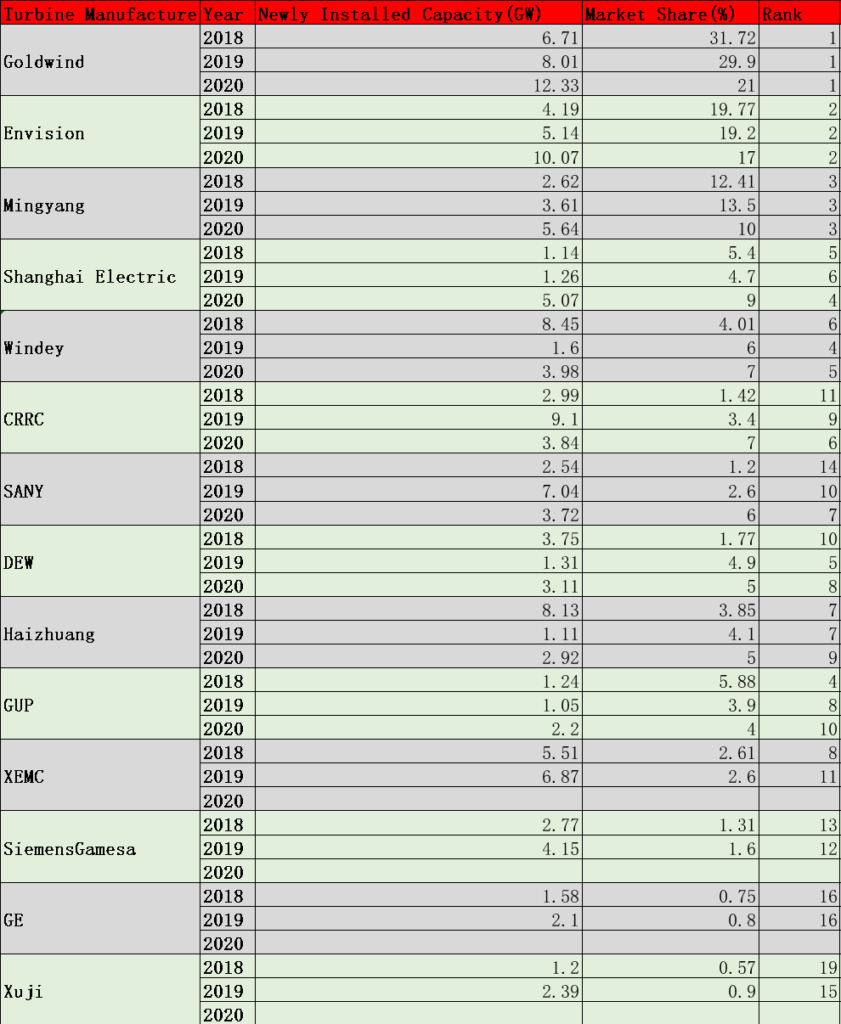 According to the newly installed capacity in 2020, the top three manufacturers of wind power manufactures in China are Goldwind, Envision and Mingyang, ranking the same as that in 2018 and 2019. Shanghai Electric rose to the fourth place with the advantage of offshore wind power. Windey shares ranked fifth, the only company among the top five turbine manufacturers that has not yet set foot in offshore wind power. The installed capacity of CRRC wind power and SANY increased several times, ranking sixth and seventh respectively, with the most significant change.
The newly installed capacity of foreign manufacturers in Chinese market has more than doubled year on year. GE (1GW), Vestas (1GW) and Siemens Gamesa (0.4GW) account for 4% of the total installed capacity in China in 2020.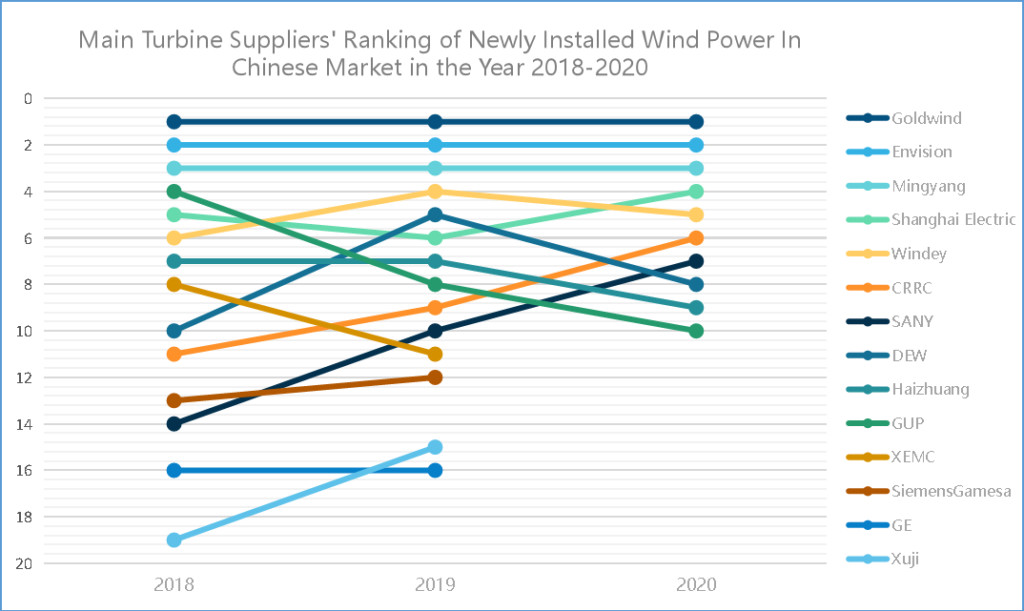 The installed power capacity of the TOP 3 manufactures strongly increased from 2018 to 2020, which is mainly drove by the government's subsidy polices for wind industry. The policies will be ended in the year 2021.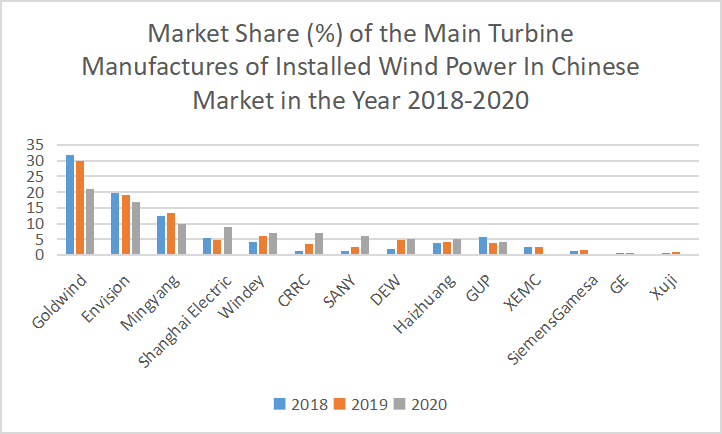 The TOP 3 manufactures are Goldwind, Envision and Mingyang in the year 2018-2020. The ranking of SANY increased from No. 14 in 2018 to No.7 in 2020, while GUP decreased from NO.4 in 2018 NO.10 in 2020.
The Chinese wind power market is mainly shared by the TOP 3 manufactures. In 2020, Goldwind shows a dramatically decreasing in the market share comparing the last two years, but still an increase in installed power.
Source:Internet
Edited: minds:connected