Keywords: Huaneng; Carbon Neutrality
Text:
To implement the latest Chinese government polity – carbon peak and carbon neutrality, China Huaneng Group Co., Ltd. has issued the first issue of carbon neutrality green corporate bonds on February 25, 2021, becoming the first batch of carbon neutrality green bond issuers in the exchange market. The bonds are issued with a scale of 2 billion RMB, a term of 2 years and a coupon rate of 3.35%.
In the 14th Five-Year-Plan period, Huaneng clearly put forward the strategic goal of "accelerating the construction of a world-class modern clean energy enterprise". By 2025, the new energy installed capacity will be more than 80 million kW, ensuring that the clean energy installed capacity will account for more than 50%, and the carbon emission intensity will be reduced by 20% compared with the 13th Five-Year-Plan.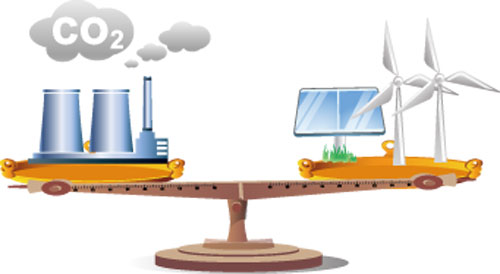 In February 2020, Huaneng became the first state-owned power enterprise in China to set up a special carbon neutral Research Institute, leading in the forward-looking research and strategic layout of "carbon peak, carbon neutrality".
It is reported that as a sub variety of green bonds, carbon neutrality green bonds will be mainly used for the construction, operation, acquisition and repayment of carbon neutral project loans of green industry projects with carbon emission reduction benefits, so as to reduce carbon emissions and promote green development through energy conservation and emission reduction and full use of renewable energy.
Source: China Huaneng
Edited and translated:minds