Recently, Mingyang Smart Energy MySE11-99A1 carbon glass hybrid pultruded blade completed full-scale static test at one time, which shows Mingyang's leading and reliable blade innovation, R & D and manufacturing capacity, and also provides a solid foundation and valuable experience for the follow-up R & D of larger blades.
MySE11-99A1 blade performed well after applying super large load, and all inspection indexes met the specification requirements and reached the design goal.The static test in four directions has been successfully completed at one time. It also represents that the carbon glass mixed pultrusion technology independently developed and manufactured by Mingyang fully meets all kinds of extreme working conditions in the actual service process and has the capacity of batch production.
MySE11-99A1 carbon glass hybrid pultruded blade is the first 11MW super large offshore blade in China independently developed, designed and produced by Mingyang. It has been rated as the world's best blade in Asia in 2020 by Windpower Monthly.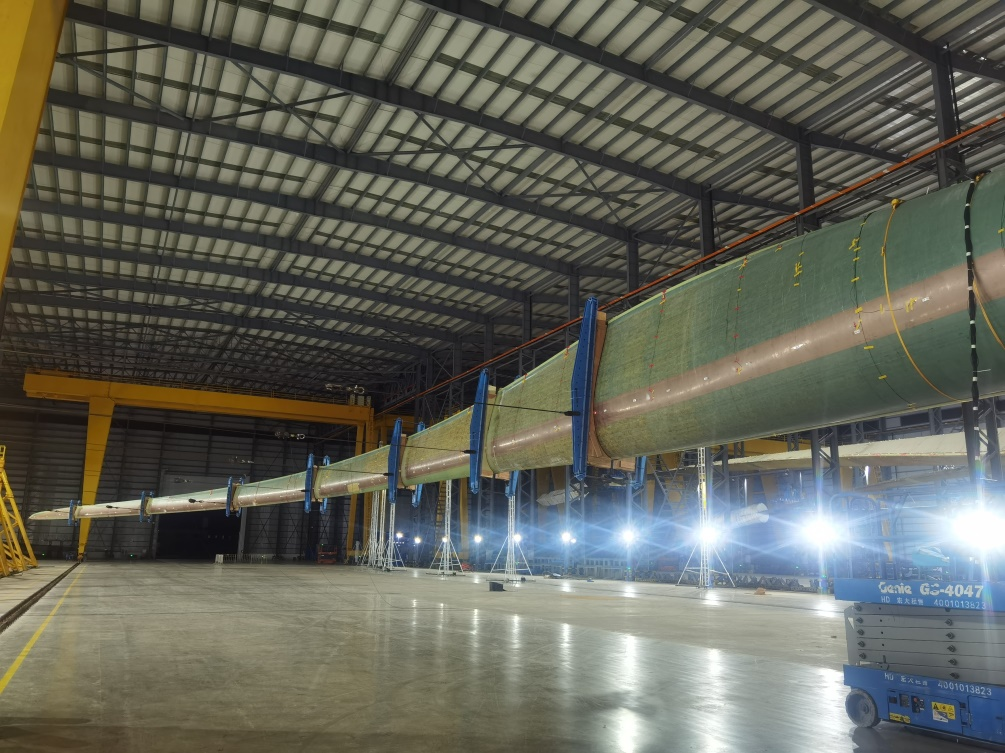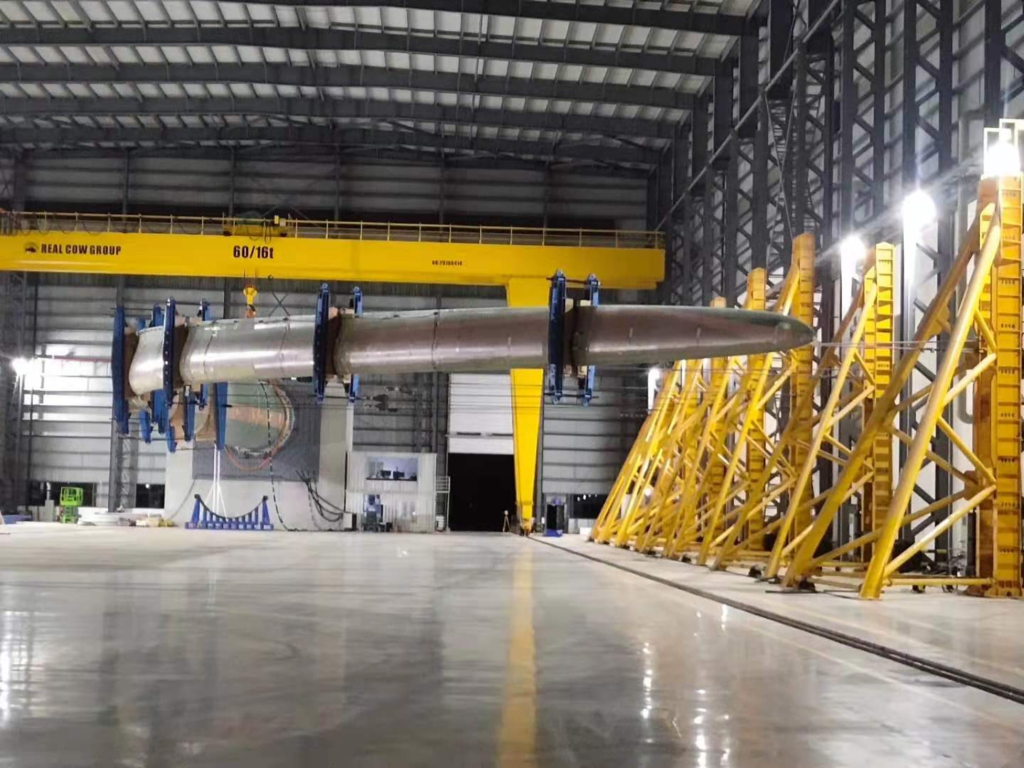 As the first 100m class carbon glass mixed pultrusion blade, the spar cap adopts new carbon glass mixed materials, combines the characteristics of high strength, high modulus and low density of carbon fiber and high elongation and low cost of glass fiber, breaks through the technical barriers of low modulus and heavy weight faced by the traditional large glass fiber blade design. The first successful application of carbon glass mixed materials and pultrusion process has greatly reduced the weight of rotor system and the load of the wind turbine unit, found the best fit point between weight and cost, and provided strong support for the high-quality and reliable operation of the wind turbine unit in the whole life cycle.
Source: Mingyang Smart Energy
Edited and translated: Following The Wind