Keywords: Siemens Gamesa, 108m Blade
Text:
On February 16, 2020, Siemens Gamesa officially released its 108 meter long blade B108 through its LinkedIn account.
In fact, the design size of this blade has been proposed for a long time, but this is the first time that the blade has been officially produced. The new blade has also broken the record of GE's LM 107 meter long blade and has been officially upgraded to the world's longest wind turbine blade.
In addition, in June 2020, Aerodyn has announced the development of super large wind turbine blades, and the official revealed that the length of the pre-designed blade length is 111 meters. During the Spring Festival in 2020, Vestas announced the release of 15MW wind turbine, and disclosed the design size of 115.5m long blade.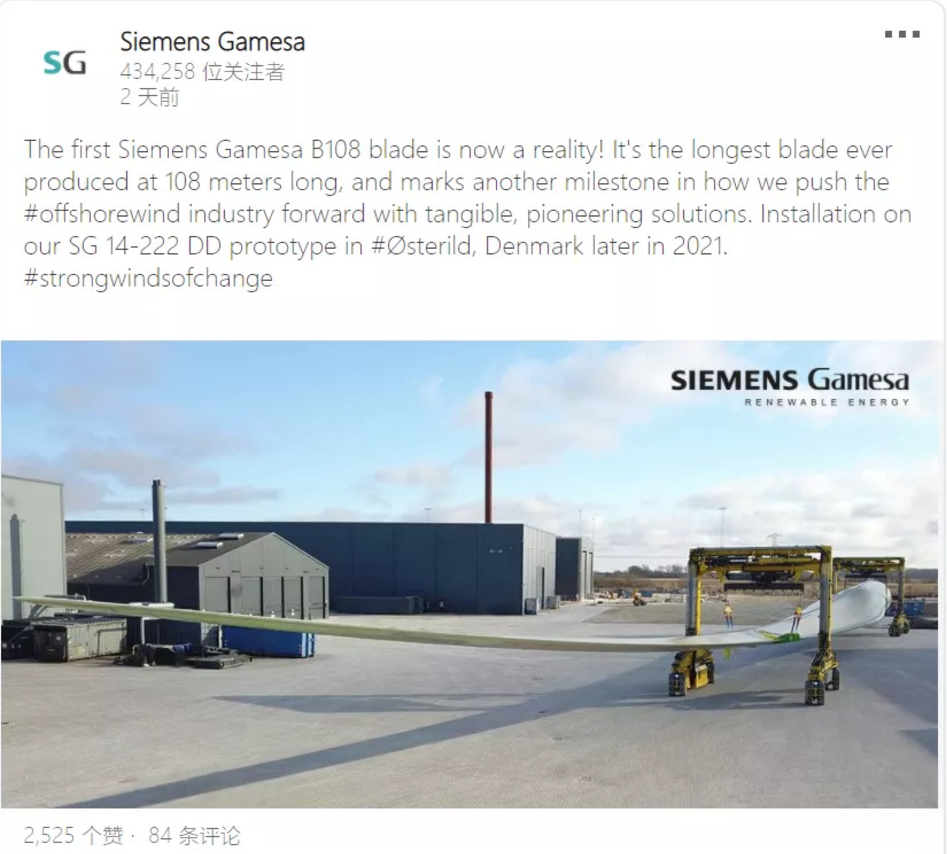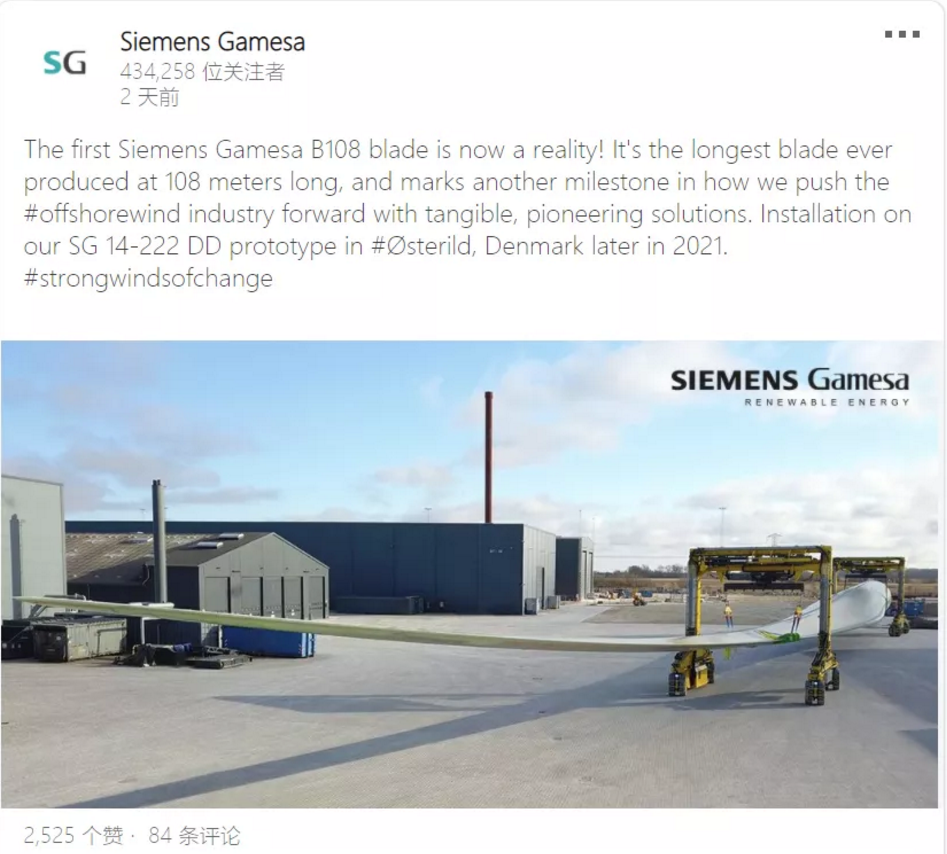 Edited and translated: minds:connected