Key words: Envision, Mingyang, Wind turbine manufacture, Technology spy
Abstract: On June 29, 2020, the engineer and technology team leader from a branch of Envision Energy (Jiangsu) Co., Ltd was punished by law for violating the trade secret law by People's Court of Huilai County, Jieyang City, Guangdong Province. This engineer was sentenced to three years' imprisonment and fined 1 million yuan.
Text:
on February 23, 2019, the defendant, who arrived in Jieyang from Shanghai by plane, rented a car and drove to Jinghai Town, Huilai County. Wearing the supplier's work clothes in advance, carrying the prepared digital camera, laser rangefinder and other tools, he pretended to be the supplier's staff and mixed into the installation site of MySE7.25MW wind turbine project of Mingyang Smart Energy Group Co., Ltd. He measured and took photos of the internal structure and related equipment of the unit. After being found, he fled the wind farm and was arrested on the way. The public security found 617 photos and 15 videos of the installation site of wind turbines in his camera. According to the appraisal of relevant departments, the wind turbine is the largest anti typhoon wind turbine in Asia with the largest single offshore capacity. The relevant technology belongs to the technical information not known to the public. The turbine has high innovation and commercial value. The total amount of independent research and development and license fee is 61.705 million RMB. Mingyang announced 714,000 RMB lose due to this illegal intrusion.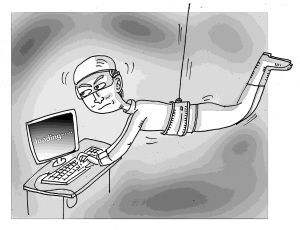 Envision expressed in a statement on the court's judgment on the defendant that after the case occurred, Envision attached great importance to and actively cooperated with the investigation work of the public security organs and assisted in handling the case according to law and regulations. After more than one year's detailed investigation, examination, prosecution and trial by the judicial organs, the Court confirmed that the case was personal act of the defendant, which was not related to Envision.
Source:新京报网
Translated and edited by minds:connected