On the morning of May 26, 2021, the world's first anti-typhoon floating offshore wind turbine was assembled and tested in Guangdong Yangjiang offshore wind power industry base. It marks a new breakthrough in the key technology of China's floating offshore wind power, and lays a solid foundation for the large-scale and economic development of offshore wind power.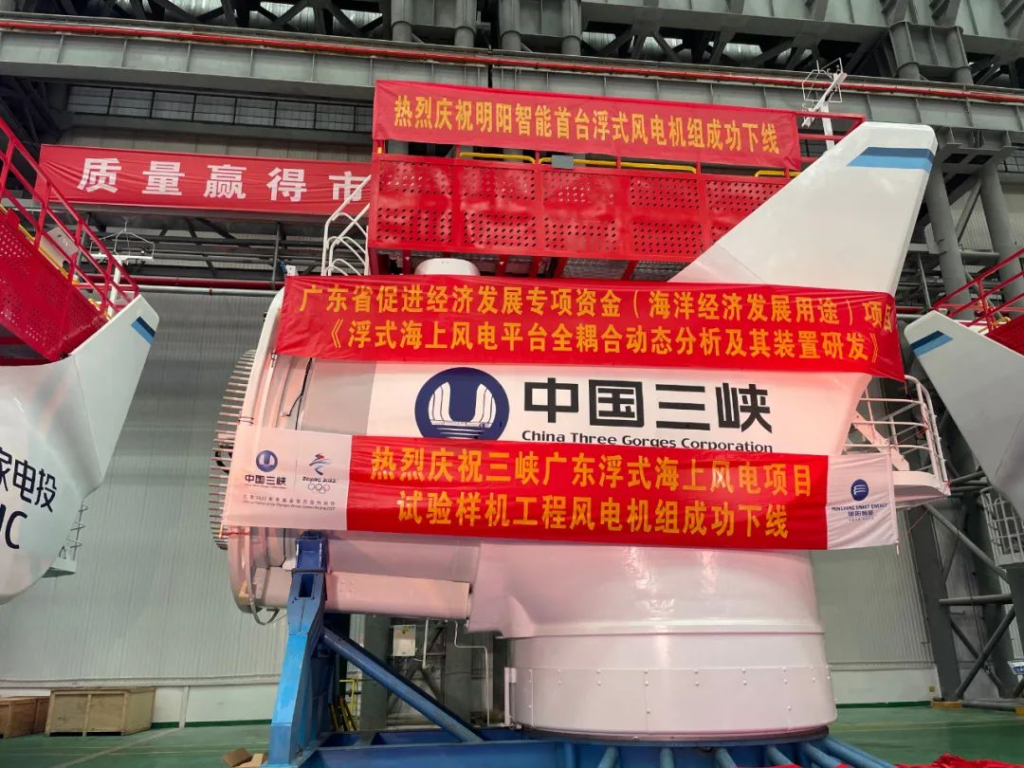 The offshore floating wind turbine is independently developed and manufactured by Three Gorges group and Mingyang, with full intellectual property rights, and will be applied in the pilot prototype project of Guangdong floating offshore wind power project of Three Gorges. The single unit capacity of the turbine is 5.5MW, and the diameter of the wind turbine is 158m. The floating foundation is semi submersible, generating 5500 kWh at full capacity, which can provide 30,000 households with green and clean energy every year.
With the development of offshore wind power, floating offshore wind power is the inevitable choice for future development. With the increase of offshore distance and water depth, the combination of floating offshore wind power foundation and innovative semi direct drive large MW wind turbine units can effectively improve the economy of offshore wind power development. Different from the fixed wind turbine, the floating wind turbine foundation withstands the huge impact of sea waves and ocean currents, and the inclined vibration load is more than 10 times higher than that of the fixed wind turbine. The first floating offshore wind turbine has achieved a number of key technical breakthroughs in the integrated design of offshore floating wind turbine, platform and mooring system design, and has become the world's first anti typhoon offshore floating wind turbine, which can withstand up to typhoon/hurricane(17).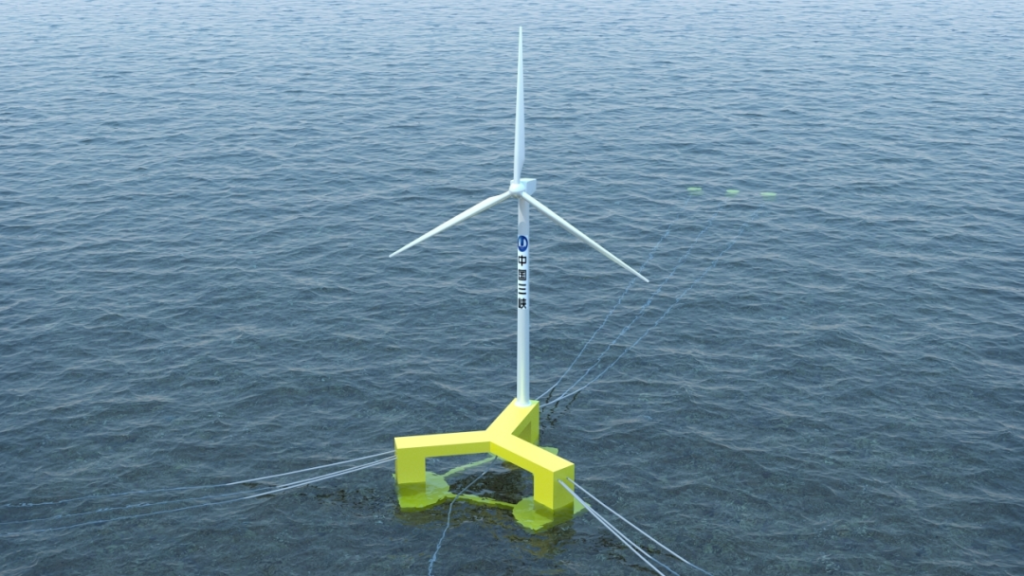 Source: Three Gorges
Edited and translated: minds:connected