Keywords: Australia, Hydrogen
Text:
Wildfire Energy is raising money for its first Australian plant to convert waste into hydrogen. Wildfire will use the money to promote its proprietary MIHG (Moving Injection Horizontal Gasification) technology, which focuses on producing hydrogen for home use.
By consuming waste from landfills, MIHG technology can be used to produce renewable power and hydrogen, and reduce greenhouse gas emissions from waste management. At present, Australia produces 74 million tons of waste every year, of which 270,000 tons are sent to landfills. In 2018, greenhouse gas emissions from solid waste management activities in Australia exceeded 9 million tons of carbon dioxide per year, most of which came from landfills.
The following flow chart shows the industrial process of MIHG waste to hydrogen technology.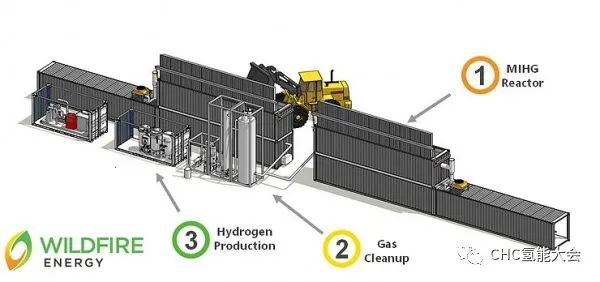 Source:Wildfire Energy
Edited and translated: minds:connected