Keywords:E's Haliade-X 13MW
Text:
Recently, GE Renewable Energy announced that its Haliade-X 13MW wind turbine has been officially approved by DNV. It is worth mentioning that this is the first time that DNV GL appears under the name of DNV after its name change.
In November 2019, GE Haliade-X 12MW prototype set up in Rotterdam port of the Netherlands obtained the full type certification of DNV GL in that month, and then GE renewable energy upgraded it to 13MW version.
The upgraded prototype soon realized 312MWh of power generation per day, breaking the world record of 288MWh of power generation per day set by the original Haliade-X 12MW single wind turbine. The 13MW wind turbine will be put into commercial operation for the first time in the world's largest offshore wind farm of Dogger bank phase I and phase II. A total of 190 Haliade-X 13MW wind turbines will be installed in the two phases of 2.4GW.
After that, GE renewable energy upgraded Haliade-X 14MW on the basis of 13MW, and will use the Haliade-X-14MW model with further power improvement in Dogger bank phase III 1.2GW project.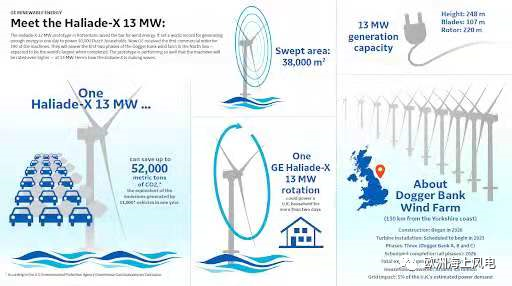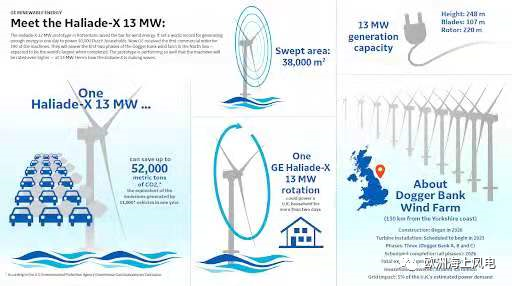 Source:EU_offshore
Edited and translated: minds:connected