Abstract: The arm of a large tonnage crane was broken during the installation of the turbine rotor system caused by a gust of strong wind.
Text:
In a wind farm, a crane with full counterweight was assigned to install a combined rotor system which is a normally work for wind turbine installation. While when it was lifted to the installation height and was ready to start installation, a gust of strong wind suddenly blew. The blade at the top produced a reverse force and lost its center of gravity. During the falling process, the blade broke together with the crane arm.
The main cause of the accident was due to natural strong wind, and the loss of the turbine and crane was estimated to be tens of millions.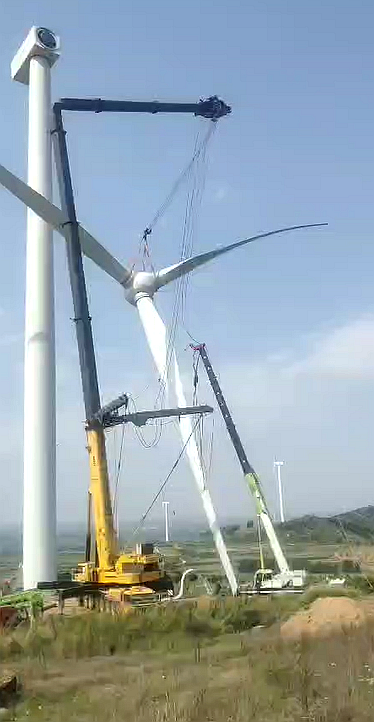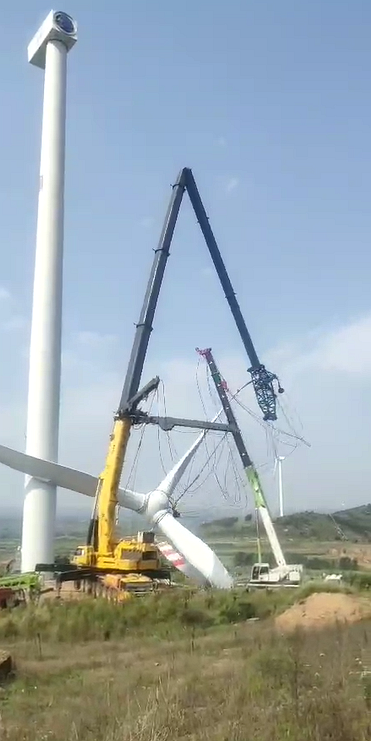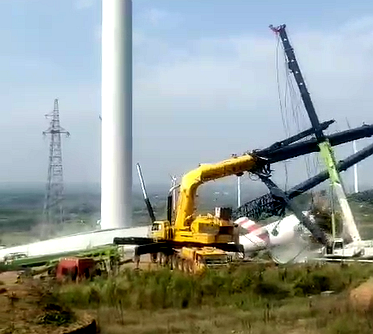 Source: 吊车之家
Edited and translated by: minds:connected