On July 29, 2021, Mingyang Smart Energy's independently developed MySE 11-99A1 blade for the MySE 11MM-203 wind turbine rolled off the production line at the Guangdong Shanwei offshore blade production facility. The new 99m blade is designed for high-wind IEC IB sites and as well as typhoon-class conditions, with extreme wind speed of 70 m/s or 156 mph.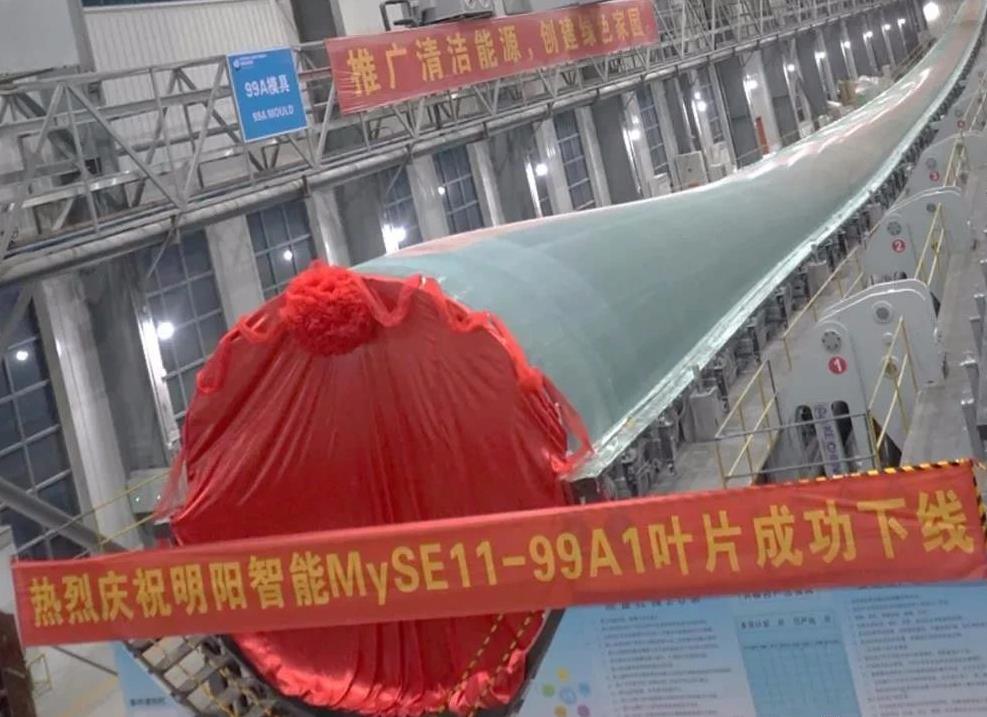 MySE 11-99A is China's first 100-meter class ultra-long glass-carbon composite blade, incorporating a number of innovative technologies such as ultra-long blade design, glass-carbon composite materials, aerodynamic kit, and carbon fibre lightning protection system. It optimizes power generation efficiency, turbine weight and cost while also providing a strong guarantee and support for high-quality and dependable performance throughout the wind turbine's lifecycle.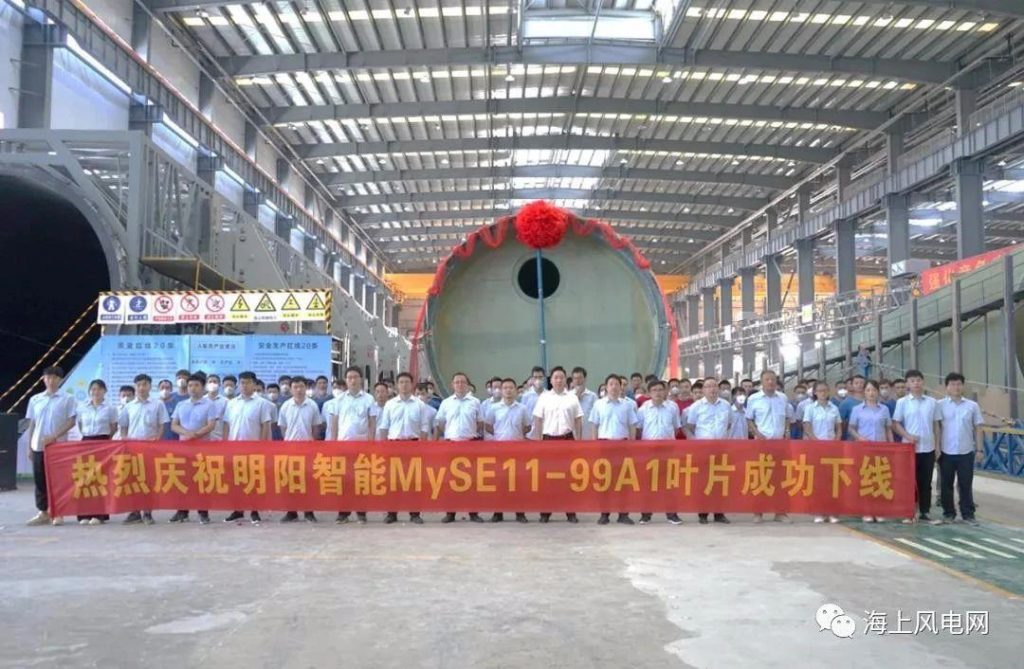 MySE 11-99A1 was created by nearly 100 specialists on its blade R&D team, and highlights Mingyang's leadership position in glass-carbon composite blade technology. In 2020 it was named one of the Top 5 global blades by WindpowerMonthly.
Source: Mingyang Smart Energy