Key words: U.S., Offshore Wind Turbine, Siemens Gamesa
Abstract: Two Siemens Gamesa SWT-6.0-154 wind turbines are planned to installed in CVOW test wind farm. These will be the frist offshore wind turbines in the U.S.
Text:
On May 28, the installation of the foundation of the first Siemens Gamesa SWT-6.0-154 turbine was completed. After a month, the first turbine was successfully hoisted. It is reported that the installation of the second turbine will also be installed within week 26.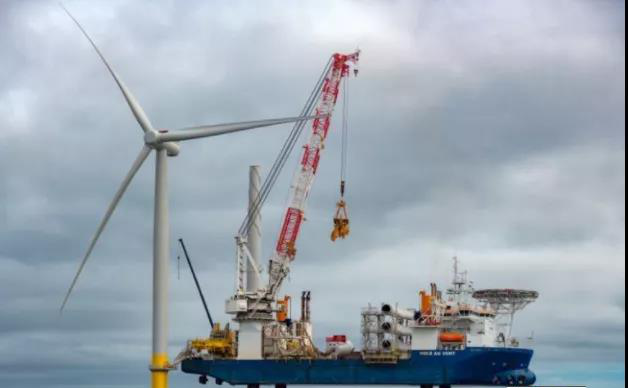 The first offshore wind farm in the United States is Rhode Island offshore wind farm with 5 GE 6MW wind turbines installed near Block Island in 2016. However, this wind farm is relatively offshore and belongs to the inland sea of the United States. The CVOW test wind farm is located in the federal waters of the United States, 43km from the coast of Virginia. It is jointly developed by Ørsted and Dominion Energy. The two turbines are also the pilot projects for the follow-up large-scale development of offshore wind farm in the nearby waters.
Source: 欧洲海上风电
Translated and edited by minds:connected