Key words: DEC, 10 MW wind turbine, Three Gorges
Abstract: DEC 10 MW turbine got the first order of 10 turbines from Three Gorges. This turbine is used for offshore wind farm independently developed by DEC.
Text:
On June 18, DEC received the letter of acceptance from Three Gorges group: it successfully won the bid for 100MW of section II of Changle offshore wind farm area A project, and selected 10 10MW offshore anti typhoon wind turbines independently developed by DEC, which is the first batch order of 10MW offshore wind turbines of DEC.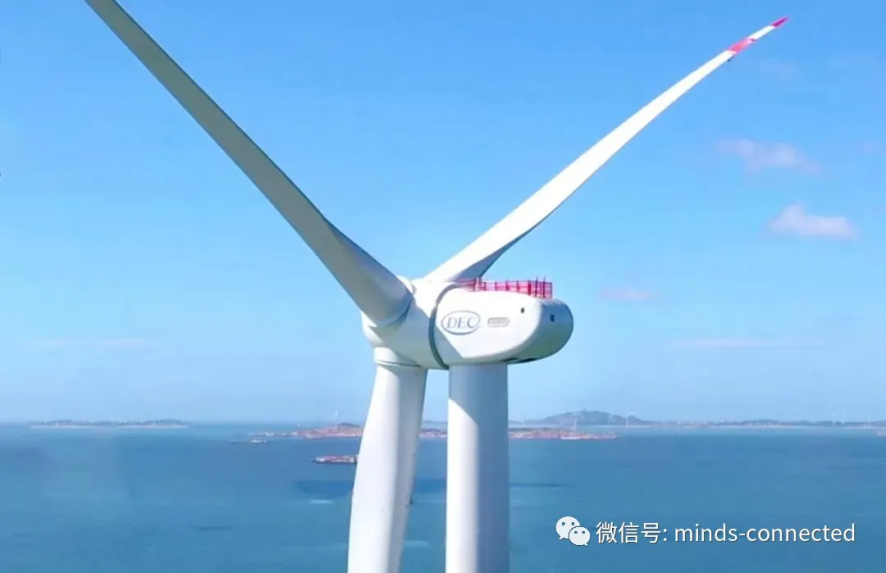 The project is located in Fuzhou City, Fujian Province, 32-40km away from the coastline of Changle District, with a water depth of 39-44m. It is an IEC class I offshore wind power project. Fujian is one of the most abundant areas of offshore wind power resources in China, with an annual average wind speed of more than 9 m/s. However, due to the narrow tube effect in Taiwan Strait, high wind speed, strong typhoon and complex geological conditions bring great challenges to the development and construction of offshore wind power.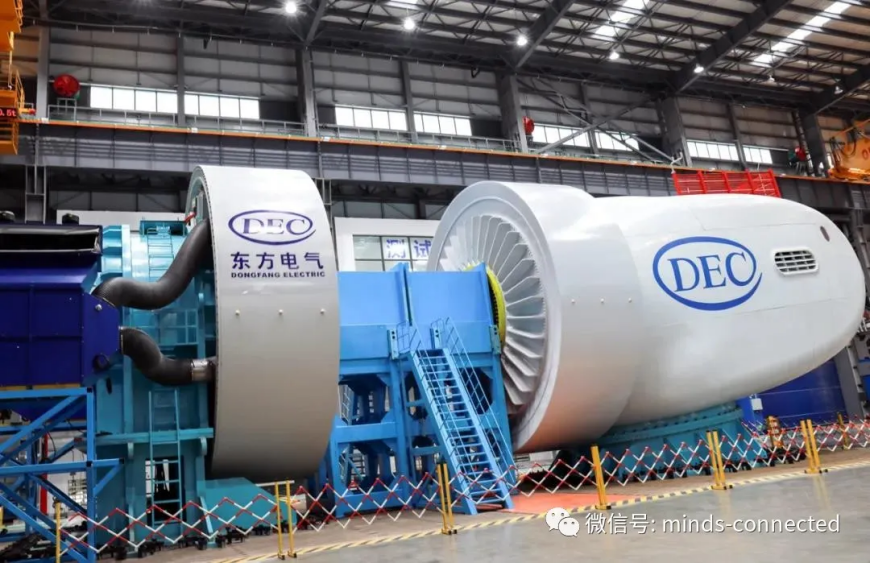 Before the 10MW offshore wind turbine unit of DEC was officially put into operation, it had carried out comprehensive tests on the 12MW test bench in the company, completed harmonic measurement of power grid and test power supply, single winding test, subsystem test, Island test, back-to-back full power drive test, generator temperature rise test, transmission chain efficiency test, etc. The performance of the turbine was fully verified.
After the first phase of Xinghua Bay, the second phase of Xinghua Bay, Liuao D District in Zhangpu, and the fourth phase of Shaba in Yangjiang, DEC and Three Gorges Gorges once again cooperated in the field of offshore wind power, demonstrating the trust and support of Three Gorges group to DEC. DEC will also continue to provide customers with high-performance and high reliability offshore wind power products to create value for customers' stability and sustainability.
Extended Reading
DEC 10MW Offshore Wind Turbine
High Reliability
Adopting the permanent magnet direct drive technology of outer rotor, the transmission chain is shorter and the reliability is higher. The generator adopts the unique patented magnetic steel box package anti falling demagnetization technology.
Cost Saving
Compared with 7-8mw units, the rated power of 10MW turbines can reduce the number of stands/turbines by 25-30%, save the sea area by 15-20%, and reduce the project cost by more than 800 RMB/kW.
Strong Typhoon Resistance
The electrical components are arranged in the tower, and the engine room is smaller, which is convenient for anti typhoon. The active anti typhoon strategy is adopted to meet the anti typhoon requirements of 77m/s.
Low O&M cost
Direct drive technology is adopted to avoid regular maintenance and replacement of gearbox. Electrical components (frequency converter/transformer) are arranged in tower base, which is more convenient for maintenance.
High Reliability of Core Components
Main bearing, yaw / pitch bearing, frequency converter and other key components are all selected from the most experienced partners worldwide. Blade, generator and electric control rely on the development experience of large-scale power generation equipment of DEC, with independent development and high reliability.
Source: DEC
Translated and edited by minds:connected