Recently, the 102m wind turbine blade S102 independently developed by Shanghai Electric Wind Power successfully passed the static load test on Zhongfu Lianzhong's test platform according to IEC61400-23 standard. The test data are highly consistent with the theoretical design, which verifies the high reliability of the design of the 100m and longer carbon fiber blade.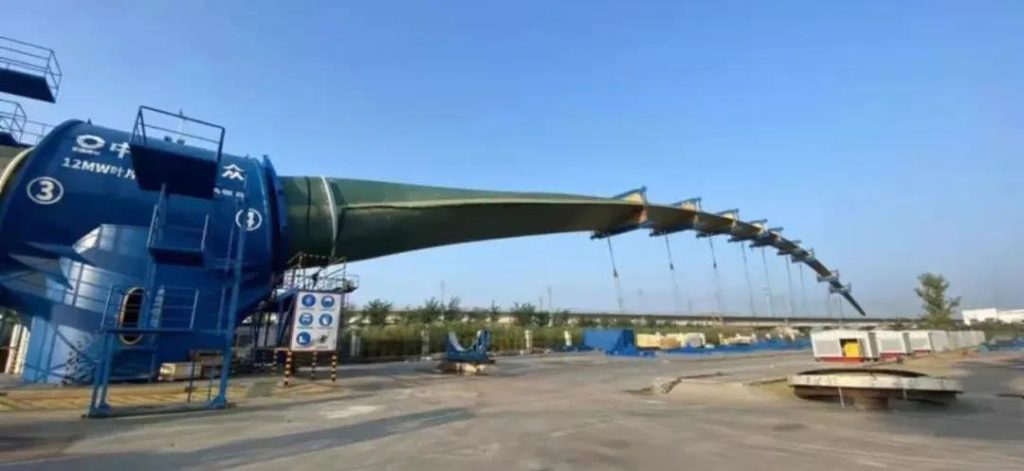 The S102 blade of Shanghai Electric Wind Power is 102 meters long, which adopts the platform overall design optimization method and the independently developed digital design platform; Fully implements the blade lightweight design concept, intervening from aerodynamic design, carefully balances the blade weight and structural reliability from the structural design; Based on DFX design method, in the process of blade development, fully considers all links in the whole life cycle such as manufacturability, testability, transportability, installation and maintenance of products. The first blade was successfully rolled off the production line on September 1, 2021.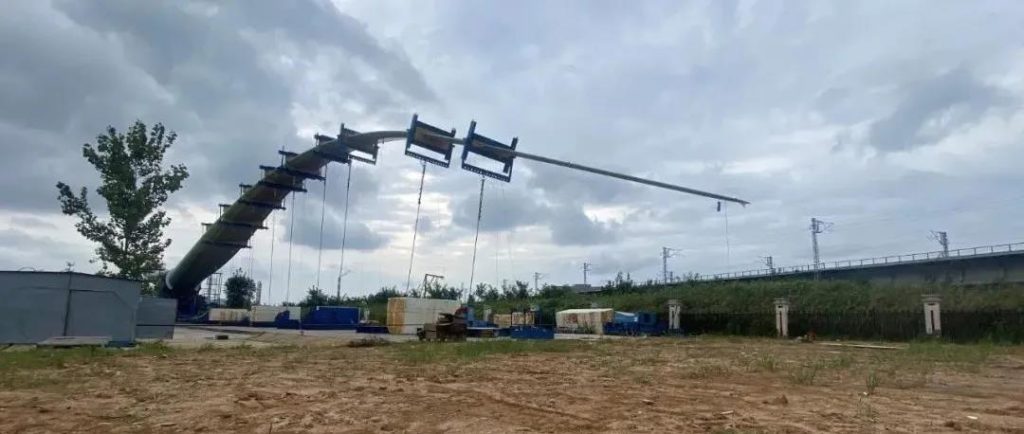 The full-scale static load test of S102 blade adopts the combined hydraulic and servo control system to optimize the load control algorithm and accurately match the design load. After the blade successfully passes the static load test, the blade will go through fatigue test, post static load test, torsion test and other testing items, and blade type certification will be carried out .
Source: Shanghai Electric Wind Power
Edited and Translated: Following The Wind