At Husum Wind 2021, Siemens Gamesa launched two new onshore wind turbine models: SG 6.6-155 and SG 6.6-170 onshore wind turbines. These two new models are upgraded on the basis of 5. XMW platform, with a rated power of 6.6MW. They are by now the largest onshore wind turbine with single unit capacity in the world.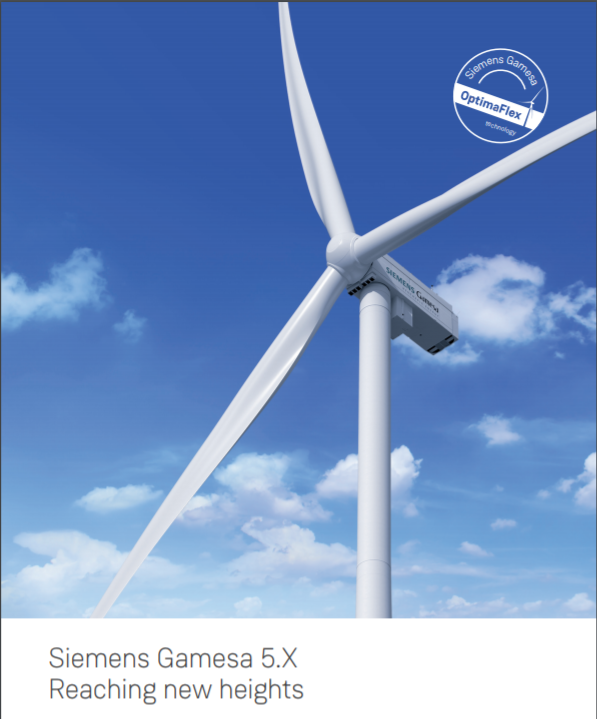 Siemens Gamesa announced that the power generation of SG 6.6-170 in class III wind area will be 6% higher than that of SG 5.8-170 before upgrading, and even 11% higher in higher wind speed area.
It is reported that the first prototype of these two new models have been produced in early 2021 and is currently under testing.
The technical parameters of the two new models are as follows: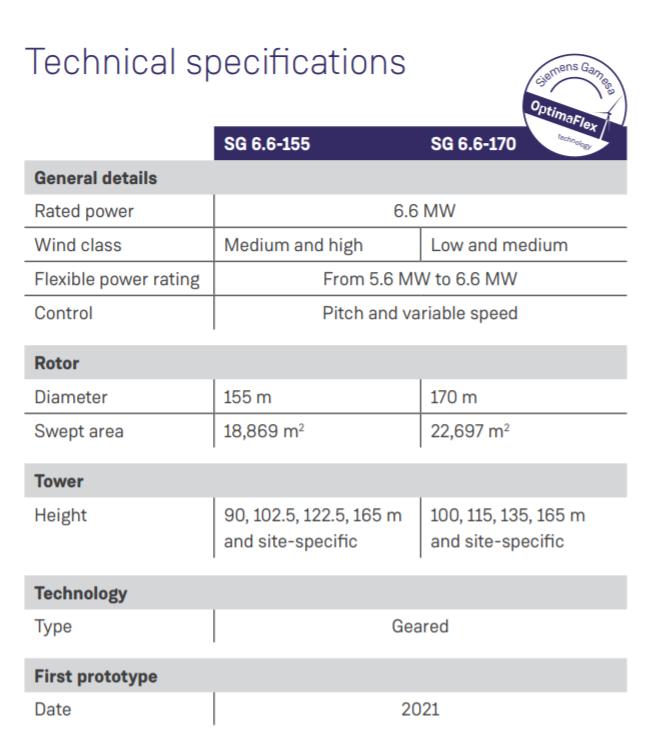 Source: Siemens Gamesa