Key words: GE, Low wind speed, Shenzhen Energy, wind turbine
Abstract: Shenzhen Energy installed GE wind turbine of 150 hub height in Gaoyou Linze in the southern China Jiangsu province on July 9, 2020.
Text:
On July 9, 2020, the rotor of No.3 wind turbine of Shenzhen Enerfy Gaoyou Linze (in the southern China Jiangsu province) wind power project was perfectly connected with the nacelle, and the hoisting of the first GE wind turbine of the project was successfully completed. This is a new breakthrough in the field of low wind speed wind power of Shenzhen Energy.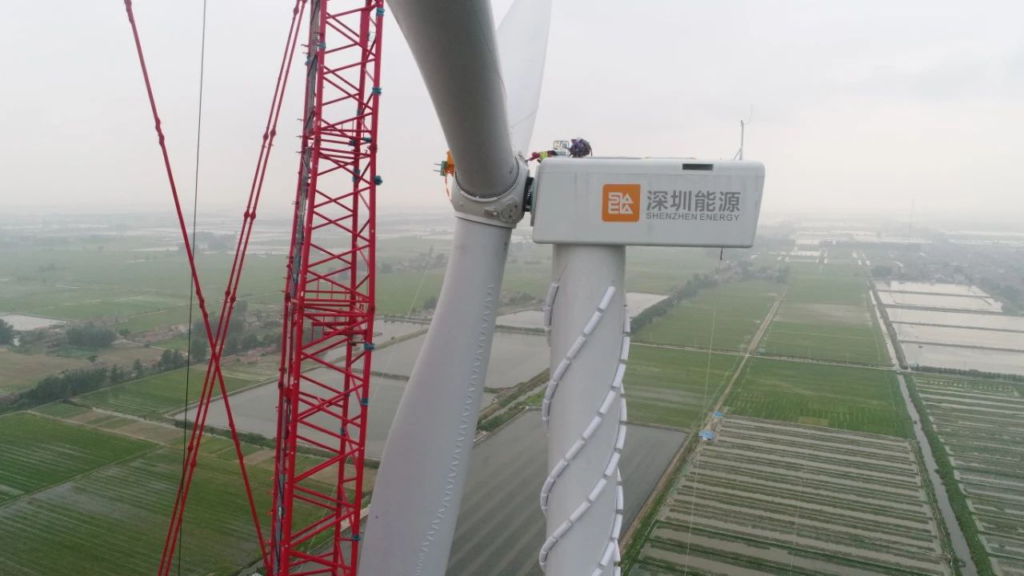 The total installed capacity of Shenzhen Energy Gaoyou Linze wind power project is 37.5MW. 15 GE2.5-132 wind turbines with the hub height 150m are selected for this project. This is the first for this turbine type to be installed in China. The successful installation marks the first cooperation between Shenzhen Energy and GE Onshore Wind Power Group in the field of low wind speed wind power, which also refreshes the wind power height of Shenzhen Energy from 140m to 150m.
In order to prevent the vortex induced vibration which often occurs in the hoisting process of high tower turbine, the tower section 4, 5 and 6 tower are all wrapped with specific spoiler.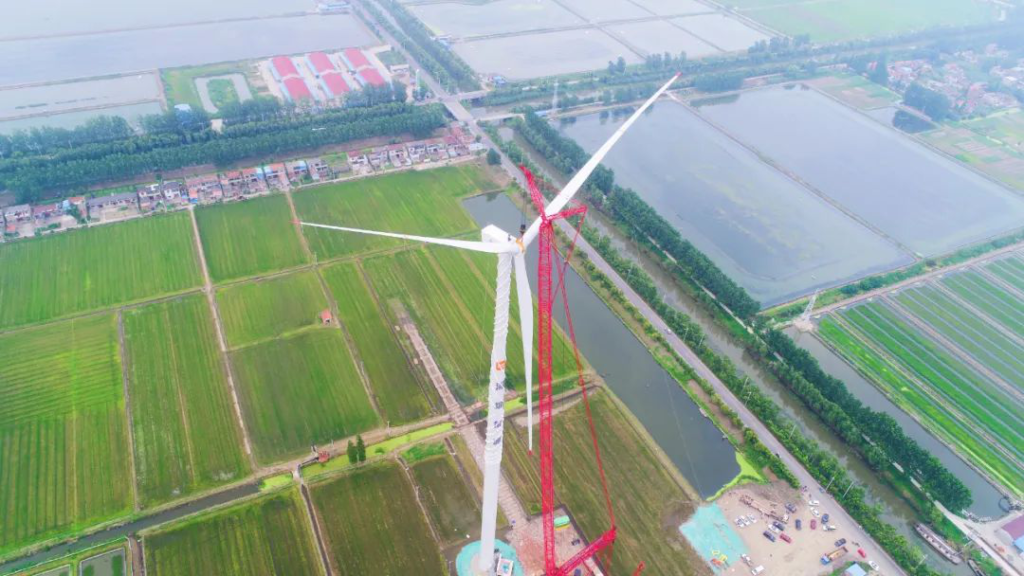 With the support of SANY Heavy Industry's SCC 800t crawler main crane, the six sections of tower and the nacelle were successfully hoisted in place, and successfully connected with the rotor in the evening of July 9, 2020.
Source:SE Nanjing Energy
Translated and edited by: minds:connected