Key words: DEC, Three Gorges, Offshore wind power, 10MW wind turbine
Abstract: China's first 10 MW offshore wind turbine has successfully connected to the grid this July in the southeast of China.
Text:
At 21:25 on July 12, China's first 10 MW offshore wind turbine, jointly developed by Dongfang Electric Corporation and China Three Gorges Group, was successfully connected to the grid for power generation in the second phase of Xinghua Bay offshore wind farm in southeastern China Fujian Province. This is the largest single capacity offshore wind turbine in the Asia Pacific Region and the second largest in the world, which has set a new record of China's offshore wind turbine capacity. Its successful grid connection indicates that China has fully possessed the capability of independent R & D, manufacturing and installation of 10 MW large capacity offshore wind turbines.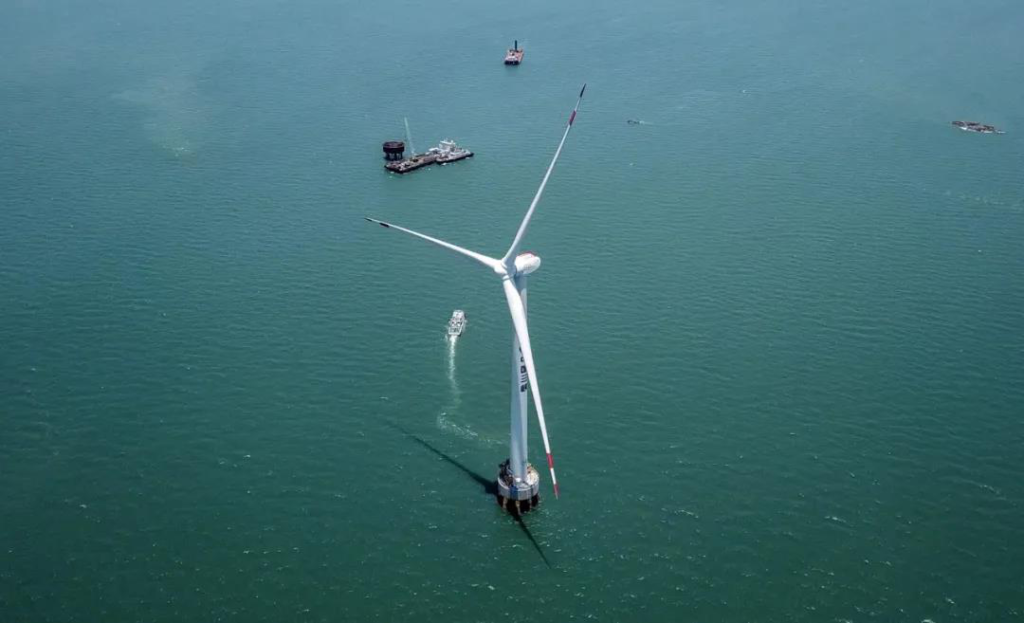 This 10 MW wind turbine is the latest generation of high-capacity offshore wind turbine with independent intellectual property rights. The turbine is equipped with horizontal axis, three blades, upwind, variable speed and pitch double drive regulation, medium voltage electrical system, external rotor permanent magnet synchronous generator and full power converter. It is designed for IECI wind area in Fujian and Guangdong seas. The environmental adaptability, equipment reliability and wind energy utilization rate of the turbines have been greatly improved, and the turbines have super typhoon resistance ability.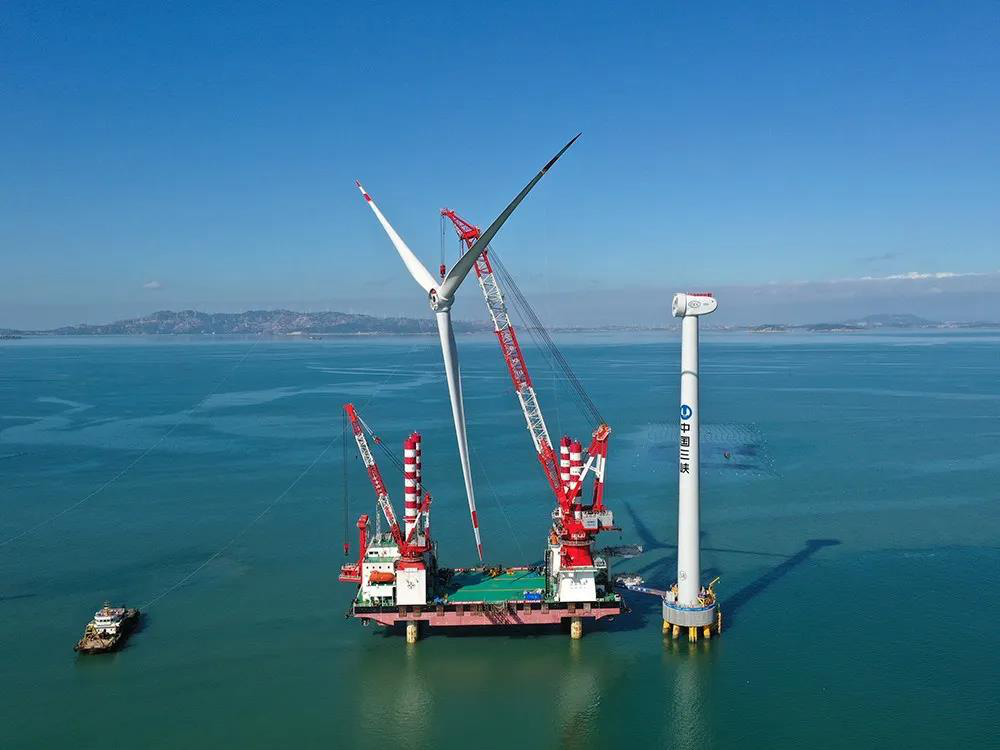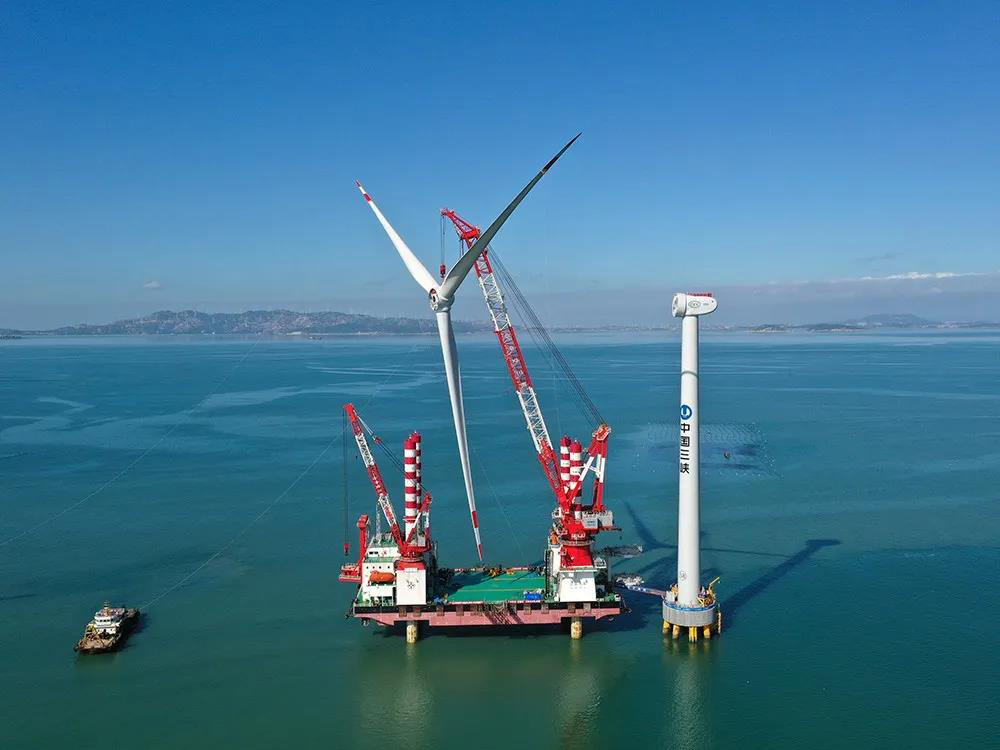 The hub center height of the turbine is about 115m from sea level, nearly 40 storey residential building height, impeller diameter of 185m, equivalent to the width of three Boeing 747 side by side, and the wind swept area of the rotor blades is equivalent to 3.7 standardized football fields. Under the annual average wind speed of 10 m/s, a single turbine can deliver 40 million kWh clean electric energy every year, which can meet the normal power consumption of 20000 families of three for one year, and can reduce coal consumption by 13000 tons and carbon dioxide emission by 35000 tons.
The turbine will be put into mass production after the Xinghua Bay phase II project has passed the test and verification, and will be gradually popularized and applied in Fujian million kilowatt wind farm and larger scale offshore wind farm at home and abroad.
Source: DEC
Translated and edited by minds:connected