Key words: Goldwind Tensam, 155m Tower, CGC, Certification
Abstract: Goldwind Tensam got certificate for their 155m steel concrete tower from CGC on July 3, 2020.
Text:
155m steel concrete tower developed by Goldwind Tensam has obtained the design certification from CGC, and will lead the low wind speed market as the company's core competitive product!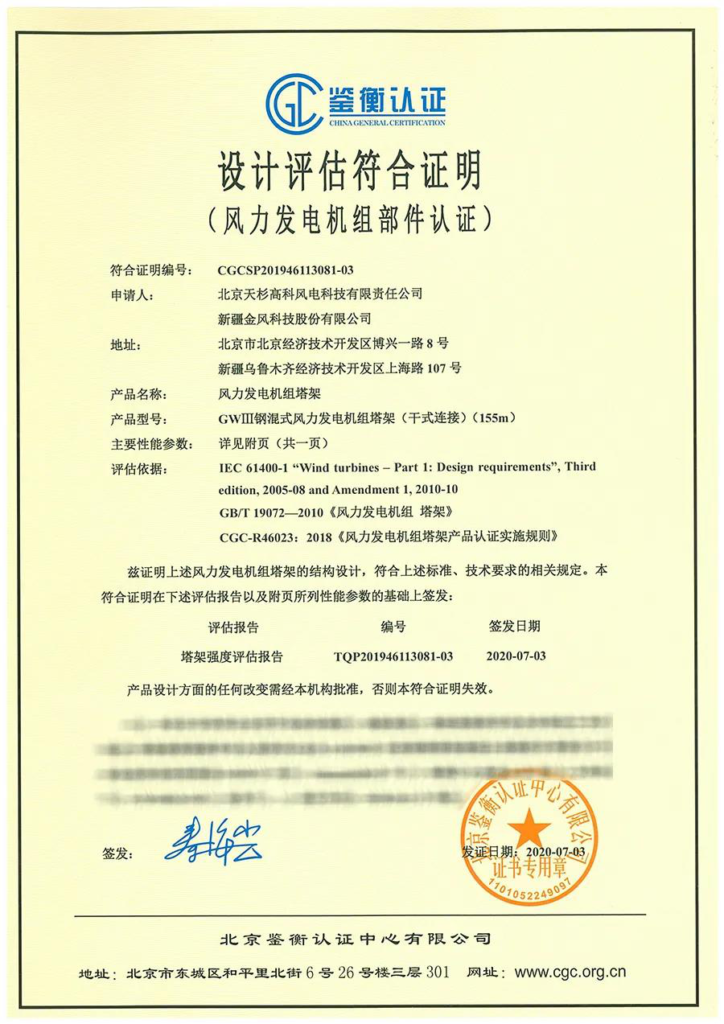 Goldwind TenSam was established in 2014 by Beijing Goldwind Science & Creation Windpower Equipment Co., Ltd. and Beijing Building Construction Research Institute Co., Ltd. Tensam is mainly engaged in wind power technology and equipment research and development, consulting, engineering design, building materials, mechanical equipment sales and related general contracting. It is the first steel concrete tower and high tower solution company with independent intellectual property rights in China.
Source:TENSAM
Translated and edited by: minds:connected