Vestas's new generator factory opened in Tianjin, which marks that Vestas manufacturing layout in China has officially entered the 6 MW era. With an investment of about 200 million RMB, the plant covers an area of more than 15,000 square meters, and the production workshop covers an area of nearly 9,000 square meters. It is mainly used to produce generator for Vestas's world leading 6 MW EnVentus wind turbine platform.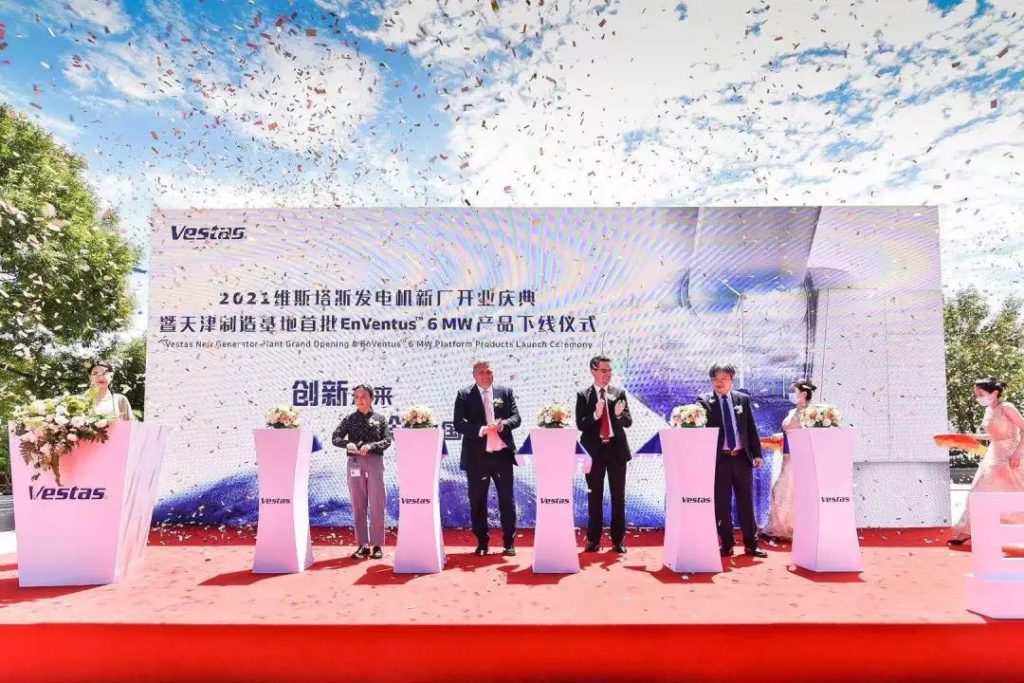 The design capacity of Vestas new generator plant is 1,500 units per year, and the output value is expected to reach 800 million RMB in 2021, and more than 120 employment opportunities will be directly created in the future. Up to now, Vestas Tianjin production base (Vestas Tianjin) has a total area of over 400,000 square meters, integrating the production and manufacturing of nacelle, blade, generator and control system, with an accumulated investment of over 2.1 billion RMB. It is the largest integrated production base of wind power equipment in Vestas in the world.
During the event, Vestas also celebrated an important milestone in the localization of EnVentus in China – the successful production of the first 6 MW generator and nacelle. The EnVentus platform launched in 2019 combines the proven technology and system design of Vestas 2MW, 4MW and 9MW platforms, as well as the advanced modular concept. It is the "crystallization" of Vestas's more than 40 years of experience and wisdom in the field of wind energy. The modular design gives the EnVentus platform unprecedented flexibility to meet customers' growing customization needs through a wider range of fan configurations.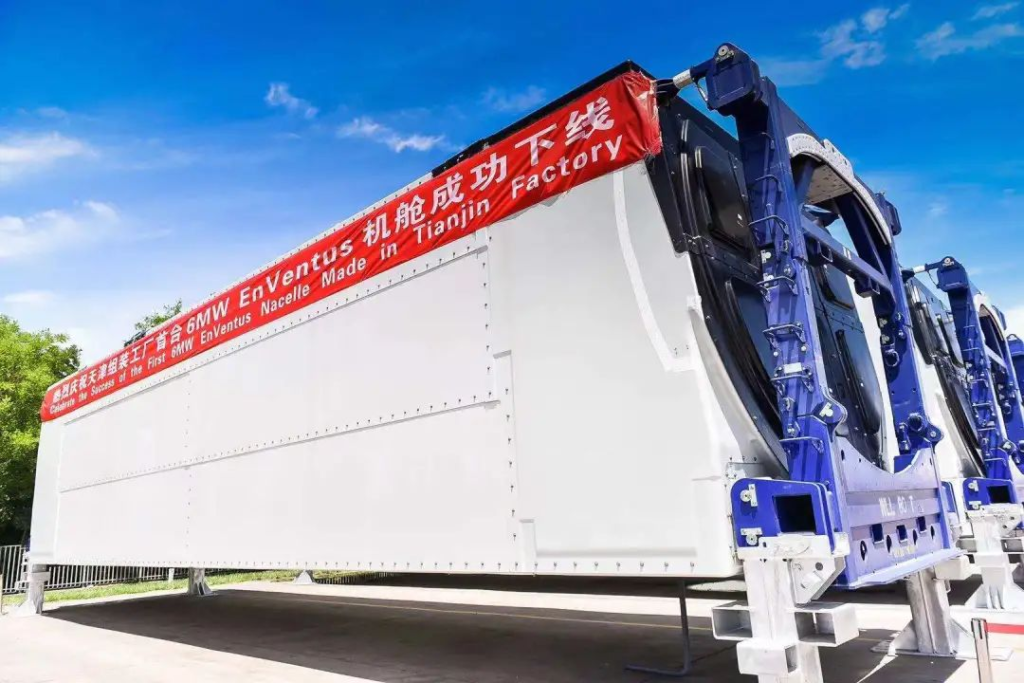 Since the launch of EnVentus , it has received more than 2GW orders based on the platform. In 2020, in order to meet the changing market demand of Chinese customers in the era of parity, Vestas will release V162-6.0MW in the Chinese market, which is one of the largest single unit power models of Vestas in the Chinese onshore wind power market.
Source:Vestas
Edited and translated: Following The Wind