Keywords:Self-Lift Tower;Concrete Tower
Text:
Recently, a wind turbine with "self-lift" concrete tower design has been developed for a wind power project in Henan Province of State Power Investment Corporation (SPIC). The hub height of the turbine is 170 meters, which can support a 3.6 MW wind turbine with a rotor diameter of 155 meters.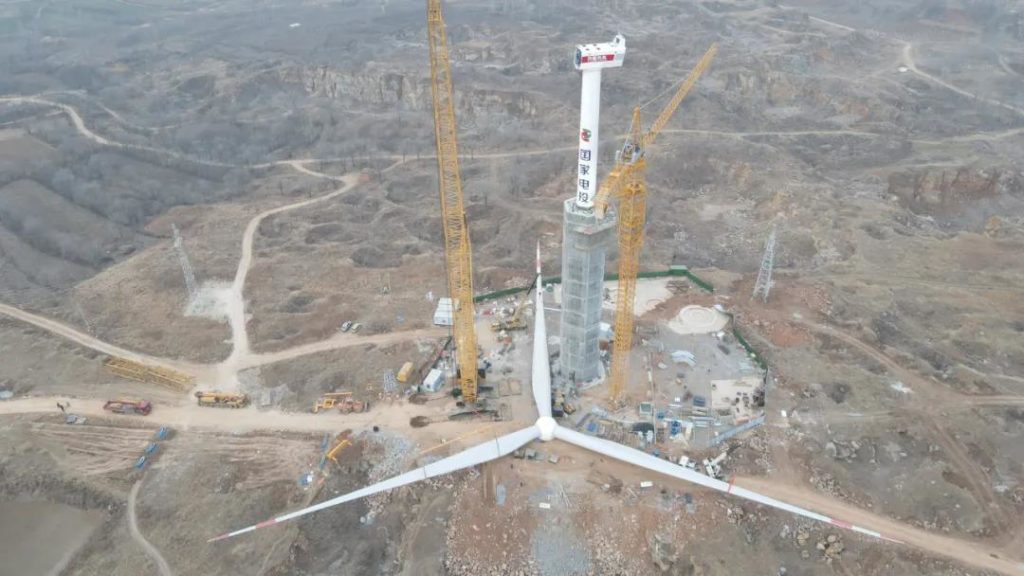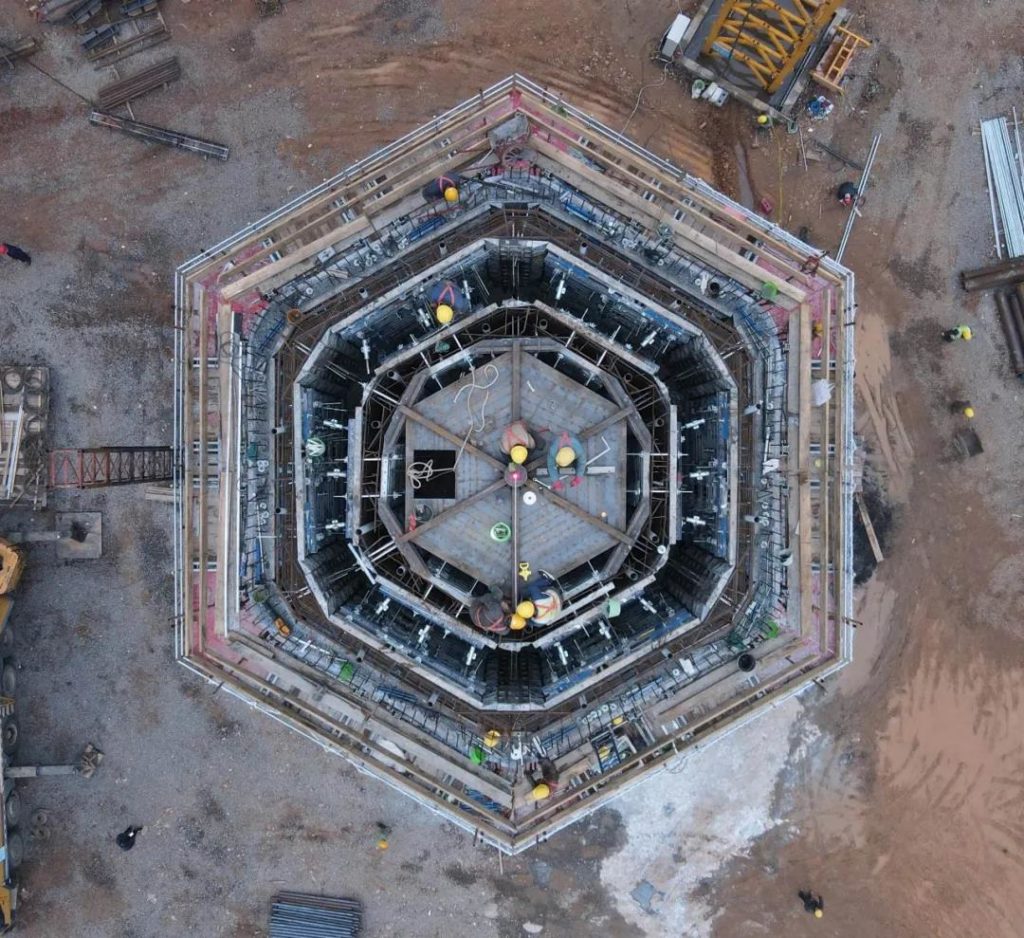 The tower is composed of two parts, the lower concrete structure and the top conventional tubular steel structure section. The lower concrete structure combines three 40-m50 meter high concrete tubular structures, designed as concentric parts that can slide into each other. The structure is similar to "telescope". This tower is designed and developed by Esteyco, a Spanish infrastructure company.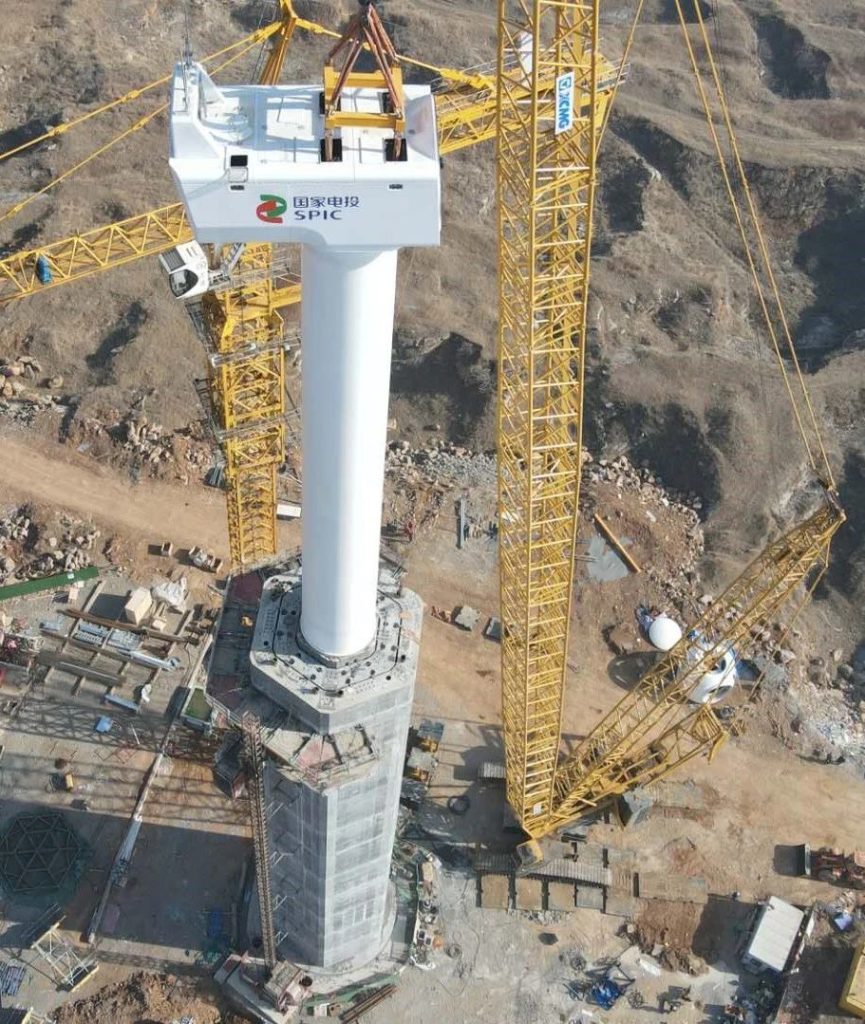 At present, the concrete construction and steel structure installation of the project have been completed, the turbine is under installation.
Since 2004, Esteyco has built more than 1,600 towers for a number of wind turbine manufacturers, with hub heights ranging from 80 to 120 meters .
Source: Internet
Edited and translated: minds:connected